Esteemed grading artist returns to the facility where he began his career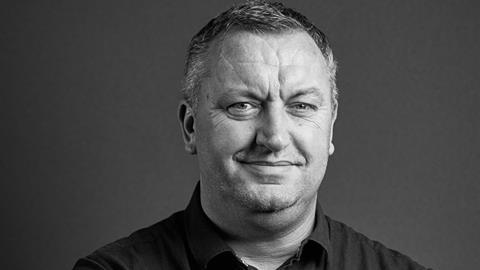 Technicolor has taken on Paul Ensby as senior colourist. He moves from Company 3, rejoining the company in which be began his career and spent the majority of his time as a colourist. He also has family connections to Technicolor, with both his father and grandfather having spent their working life in the company's film lab.
Ensby originally started at Technicolor in the early 1990s as a 35mm trainee feature grader before becoming a grading artist.
He's worked with an impressive roster of directors since then, including Ridley Scott, Jane Campion, Ken Russell, Neil Jordan, Bill Forsyth and Stephen Frears.
His credits include Lady in the Van with cinematographer Andrew Dunn, BSC, Allegiant with cinematographer Florian Ballhaus, ASC, Johnny English Strikes Again with cinematographer Florian Hoffmeister, BSC, Mary Queen of Scots with cinematographer John Mathieson, BSC and mini series Quiz for ITV, directed by Stephen Frears.
Ensby also has a long-standing relationship with renowned director Asif Kapadia, having most recently worked on his HBO documentary Diego Maradona, and previously having graded Kapadia's Oscar-winning Amy and the BAFTA-winning Senna.
Ensby said: "Technicolor has always been home to me. They have and will continue to be a standard of excellence and I'm happy to be starting the next chapter in my career with Sherri and the team."
Sherri Potter, president of post production, adds: "[Paul] brings a genuine passion for the industry that is contagious and I'm thrilled to welcome him back to where it all began."