The picture post house opens soon, with Harrison and Nelson both becoming founding partners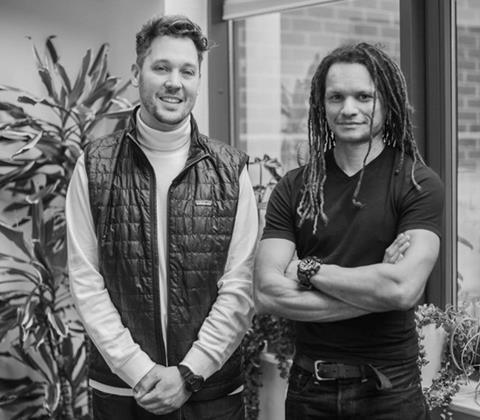 Residence Pictures has taken on well-respected colourist Paul Harrison and head of post Julian Nelson as founding partners. The specialist picture finishing facility will open soon and was the brainchild of former Fifty Fifty MD Cara Kotschy and Coffee & TV CEO Derek Moore.
The facility will focus exclusively on the high-end episodic, feature and drama markets and will offer end-to-end workflow planning and execution, colour grading, online, QC and delivery VFX provided by Coffee and TV.
Harrison and Nelson are the first two industry heavyweights that have been announced for Residence Pictures, to join as co-founders to launch the company in the Spring. A further co-founder, also from the craft side, will be revealed soon, says Residence Pictures.
Harrison is one of the UK's top colourists, having been continually ranked amongs the top three finishing artists in the UK throughout his career.
On joining and launching Residence Pictures, Paul will renew his focus on grading premium long-form content, having spent much of the past decade working in commercials, for brands including Sky, Mercedes, Stella Artois and BMW.
He has strong relationships with directors and cinematographers including MJ Delaney, Shane Meadows, Guy Ritchie and Ed Rutherford, and began his career at The Mill, before moving to MPC and then Freefolk.
Harrison said: "The opportunity to join the team, and to create a world class long-form finishing post house from the ground up is hugely exciting. Cara and Derek's enthusiasm and drive is certainly infectious, I couldn't help but want to be a part of it."
Meanwhile, Nelson was formerly head of picture at Fifty Fifty. He's worked directly on UHD HDR Dolby Vision finishing for OTT specials and episodics, and has delivered 36 original titles to Netflix as well as hundreds of hours of SDR content for studios, networks, streamers and broadcasters throughout his 17 year career in post.
He will become head of post at Residence Pictures, working closely with clients, creatives, studios and manufacturers to craft intelligent workflows using cutting edge technology.
Nelson said: "The opportunity to be part of something where the reward is giving back to the next generation is deeply fulfilling. It is a chance to build something that has no legacy before it. We can truly pioneer innovation and creativity. Developing a space that is safe allows artists, thinkers and dreamers freedom to execute their greatest works."
Kotschy adds: "I'm very excited to have Paul and Julian join me as co-founders at Residence Pictures. Both exceptionally talented and highly regarded in their specialisms, they are absolutely vital to help us achieve our goal of becoming the market leader in high-end picture finishing. I can't wait to get started."