How highly connected data centres can help enable glitch free content streaming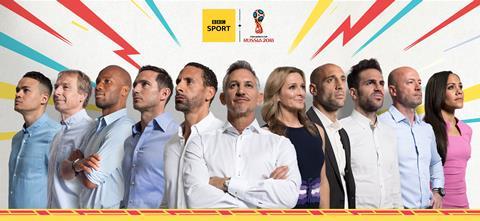 Richard Craig-McFeely, strategy and marketing director at Interxion on how to address the challenges the digital media industry is facing with sharing live content.

Some of the most iconic moments in history have been played out on the small screen. From Neil Armstrong landing on the moon in 1969 to the demolition of the Berlin Wall in the 1990s, through to countless royal weddings – we've seen it all. Now and again, you might have had the odd reception problem or signal disruption but, all being well, the family would gather in the living room to witness history being made.
Since those days, the broadcast industry has changed rapidly. Consumers can now watch an endless library of content, wherever they are, whatever the time of day, on even smaller screens.
According to data from Ofcom, there are now more UK subscriptions to Netflix, Amazon and NOW TV than to 'traditional' pay TV services. Spending among traditional broadcasters (BBC, ITV, Channel 4 and Channel 5) on new TV programmes has fallen to a 20-year low, and daily broadcast viewing on the television is on the decline.
The age of streaming
In a bid to compete with traditional broadcasters, who have historically held the rights to major live sporting events, streaming players are looking to get in on the action and add live sporting events to their libraries of extensive original content.
However, the internet wasn't designed for live broadcasting. While it's amazing to see what has been achieved in the evolution of the industry thus far, it's not surprising there have been some teething problems along the way.
World Cup hysteria
Let's rewind to June 2018, when Russia played host to the 2018 World Cup tournament. While the matches were broadcast by the BBC (pictured above) and the ITV, they were also available to be streamed online through the BBC iPlayer and other similar services.
Unfortunately for those who chose to stream the matches, there was quite a noticeable difference between what people were seeing on TV versus smartphones, desktops, and tablets. Reports of 'streaming lag' made their way into the news, as online viewers found themselves a few minutes behind people watching through their TVs.
A few minutes in live TV might as well be an hour – some viewers learned about results of matches through social media first, or through fans at the local pub screaming in joy or dismay.
Fast forward to September 2018, and the BBC claims to have found a solution to eliminate the streaming lag that plagued the broadcaster throughout the World Cup. However, the software is not ready to be rolled out to the public just yet. Rumours indicate a potential 2022 roll-out, just in time for the next World Cup in Qatar.
A captive audience
Terms like 'latency' and 'buffering' have now made their way into the everyday lexicon of the layman. We've all had issues with 'the wheel of death' preventing us from seeing whether Jon Snow actually died in Game of Thrones, or the sound not quite being synched up to the picture in a music video we're watching on YouTube. All these things are annoying but are often tolerated. However, when we're watching a live event, these issues detract from the overall viewing experience.
While we live in a streaming age, it takes longer to process streaming feeds than broadcast feeds. If we look at how video is streamed online, this involves processing lots of bits of data very quickly. The more data you have to process, the longer it takes to reassemble and send to a device. This then causes a delay between what is being sent to your device and what you're seeing on screen.
Reliability also becomes an issue when demand outstrips supply. As an increasing number of viewers turn to a streaming platform to watch their favourite teams battle it out, it puts strain on the ISPs and content delivery networks who are providing access to a streaming service like Netflix.
And this isn't just an issue for live streams. If a content provider decides to launch a new show or new episode, and over half the viewing of that show or episode takes place in the first 24 hours, then the result is similar to that of live TV. With everyone trying to watch the same piece of content at the same time, bandwidth can suffer, eroding the user experience.
From red card to trophy winners
While it remains to be seen what the BBC has concocted, a combination of software advances and highly connected data centres can keep streaming platforms on the winning side of viewers in the future.
Highly connected data centres essentially act as connectivity hubs, home to a range of carriers, peering providers, content delivery networks and cloud providers. This means broadcasters and streaming services can scale their bandwidth up or down depending on demand from viewers. These data centres, strategically located just milliseconds away from other markets internationally, crunch broadcast data and spin it out globally to ensure low latency and uninterrupted streaming for all.
Whether an organisation is looking to provide live, real-time interactive services or reliable access to a library of films and TV shows, the resilience and high-performance connectivity that data centres provide means that viewers won't be forced to find out the results of a show from a colleague or friend, but can simply sit back and watch for themselves.
Richard Craig-McFeely is strategy and marketing director at European Colocation Data Centre Services provider Interxion