How to plan, design and roll out multiple virtualised Adobe workstations in the cloud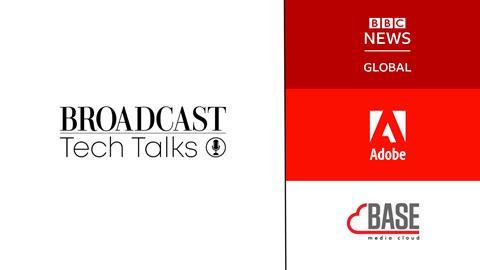 BBC Global News Limited has worked with Base Media Cloud to transition Adobe workstations from office to cloud-based, using virtualised editing machines.
The aim was to enable five news editors to work from any location, but it now has 11 users working remotely, synchronising content between home and office over the cloud.
The work began pre-pandemic, with Covid-19 lockdown meaning it went from proof of concept to full rollout over the space of a single weekend.
Daniel New, operations manager, BBC Global News; Byron Wijayawardena, strategic development manager, UK and Ireland, Adobe; and Ben Foakes, founder, Base Media Cloud join Broadcast Tech editor Jake Bickerton to talk about the project. They also look at the future of hardware and software, and discuss whether the majority of manufacturers should be looking to move to a SaaS model.
If you enjoy this podcast, please subscribe and rate/review the podcast on iTunes, Spotify and the Apple Podcasts.