Goldcrest senior colourist Jet Omoshebi and Envy co-founder Natascha Cadle discuss gender and ethnic diversity within the sector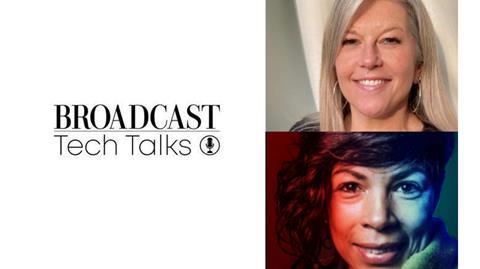 This Broadcast Tech IWD 2022 special podcast is with Jet Omoshebi, senior colourist at Goldcrest and Natascha Cadle, co-founder of Envy. Omoshebi and Cadle talk about gender representation in the different areas of the post-production industry, to mark International Women's Day 2022.
The podcast discusses what can and is being done to encourage more women to pursue careers in grading, picture and audio editing, VFX, engineering roles etc within post-production.
Omoshebi and Cadle also talk about whether being a woman in a fairly male-dominated industry has ever held them back at all during their career to date, and they offer their advice to young women who might want to pursue a career in post-production.
In the podcast, Omoshebi talks about how, at the beginning of her career she used to receive comments such as, "Oh my God, it's a woman", and would spent half the session just providing she could do the job. Meanwhile, Cadle says, "It's more important to focus on doing the work than being a woman in the industry. You are as capable as anyone else – it doesn't matter if you're male or female."