Post houses join forces in Fitzrovia to offer wider range of creative services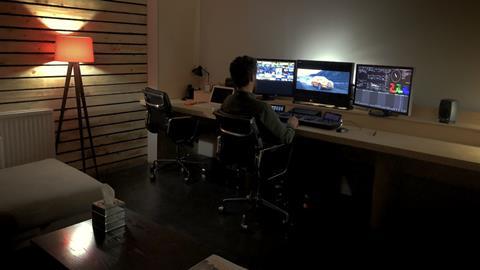 Boutique grading and edit facility Polka Post has moved into VFX house Cherry Cherry's Goodge Place, Fitzrovia offices, to create a new service called 'pop' (pictured above).
Pop will enable Cherry Cherry and Polka Post to join forces to offer clients a wider range of post-production services, including Baselight One grading, Adobe Premiere editing and Nuke and Flame VFX.
Polka Post is run by colourists Kenny Gibb and James Gilmore and specialises in broadcast and advertising work. Gibb previously worked at MPC for 10 years and Oktober post in New Zealand. His recent projects include Amazon's The Grand Tour.
Gilmore previously worked at Channel 4 before joining ad agency Addiction Worldwide.
He said: "Creating this joint venture with Cherry Cherry allows both to expand and keeps us all agile, whilst maintaining an intimate service for our clients."
Cherry Cherry managing director Ian Harland adds: "I've known Kenny for over 20 years so this collaboration is as natural a fit as they come. We're all very excited at the prospect of having these talented guys here and bringing a fully equipped Baselight in-house so we can offer our clients a full complement of all aspects for any job they may need."