Blazing Griffin provided full post services for the Kudos production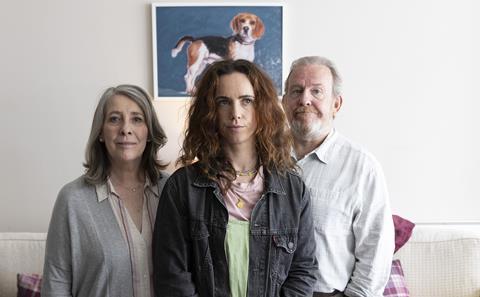 Blazing Griffin worked with Kudos for the first time on pilot tragicomedy, Ladybaby, which is now available through BBC iPlayer.
Set in Edinburgh, the 1x25 show follows and odd couple made of 36-year-old Susie (Amy Manson) - a woman child stuck in an unremarkable life, and 21-year-old Kate (Mirran Mack) - the child she gave up for adoption when she was 15, is an old lady trapped in a young woman's body.
A Kudos production for BBC Three and BBC Scotland, Ladybaby was commissioned by Shane Allen, director of comedy and Fiona Campbell, BBC3 controller. The executive producers were Kirstie Swain and Phil Temple, with the former also writing the show, and the commissioning editors for the BBC are Ben Caudell and Gavin Smith. Louis Paxton directed.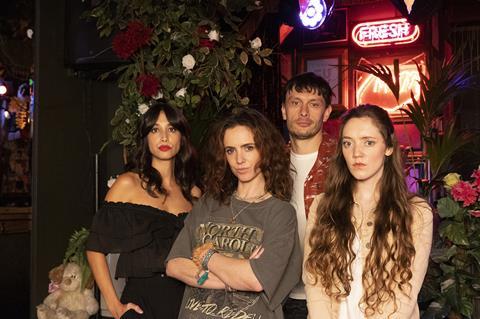 Swain said on her inspiration: "When I was a teenager, people were like 'don't have a baby!' But as soon as I got to my thirties, they were like 'please have a baby!' I was like, get off my womb guys! That's what inspired the show: the constant pressures and assumptions that women face when it comes to reproduction."
Blazing Griffin provided full post services for the production, including colour grading, sound design and mixing. Working from its finishing facility in Glasgow, Jon Bruce was the colourist, Sam Goodwin was the VFX artist, and John Cobban, Heather Andrews and Zander Mavor worked on sound.
The pilot episode was filmed over five days, using an Alexa Mini alongside anamorphic lenses. With a quick turnaround needed, DOP Caroline Bridges collaborated early on with Bruce to build a show LUT prior to the shoot, which was later applied in camera and across the dailies pipeline.
Bruce, who graded with in DaVinci Resolve with all VFX in Resolve's Fusion, said: "Caroline and I met to discuss the look and feel for the show. The brief was to keep a medium contrasts level without it feeling too bright, even though some scenes involved a lot of neon lights. Controlling those lights without them blowing out was key to the grade. One particular scene involved a real dingy pub toilet in Edinburgh with wall-to-wall graffiti, it was an amazing location that had to give a sense of being grotty without losing the chaos of the wall art."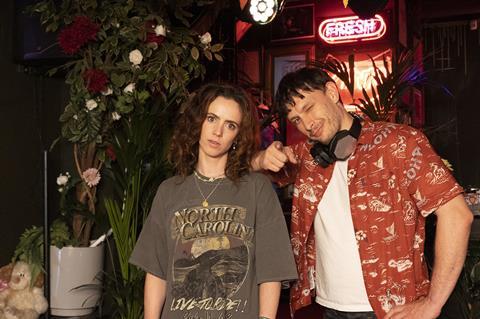 Cobban added on the sound: "The Blazing Griffin Post sound team used our unique Edinburgh sound effect collection to enhance the atmosphere of the comedy and recorded 100% foley for the wonderfully comical side of this piece. The location recordings - were exceptionally good, especially considering how notoriously difficult it is to record in toilets. We used RX, Cedar and new AI software which we're testing out."
Ladybaby is now available through BBC iPlayer.