Director Terry McDonough and LA Prod's head of post, Patrick Hall, detail their work on Jimmy McGovern's latest drama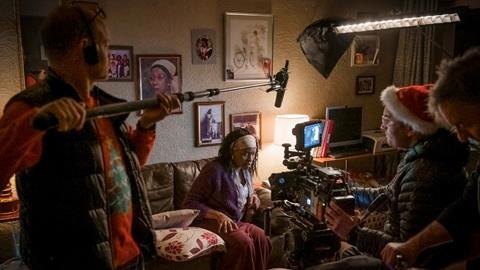 Liverpool-based LA Productions has completed the entirety of audio and image post on BBC One's Anthony.
Starring Toheeb Jimoh (The Power, Ted Lasso) and Rakie Ayola (Shetland, Noughts + Crosses), Anthony (1x90') draws attention to the tragic murder of Merseyside teenager, Anthony Walker, by depicting the life he could have led.
Following Care, Broken, Reg, and eleven series of BBC Daytime's Moving On, the drama forms the sixth collaboration between LA Productions, the BBC and multi-BAFTA winning writer, Jimmy McGovern.
Directed by Terry McDonough (Killing Eve, Breaking Bad, Better Call Saul), Anthony was lensed in and around Liverpool by DP Jamie Cairney using a Sony Venice. At the end of the shoot, reels were offloaded on a large-capacity EditShare RAID server.
Head of post at LA Productions, Patrick Hall and his team could then link back to the server for conforming in DaVinci Resolve. Resolve was also used for the online, digital intermediate and final deliverables, while the offline edit was completed in Media Composer.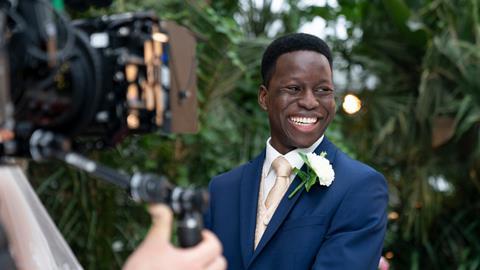 McDonough says: "Jimmy is genuinely specialised in crafting stories about social realism. For Anthony, he had several conversations with Anthony Walker's mother, Gee, to inform the writing process. She described her son's unfilled dreams, his potentials and the many lives he would have impacted on.
"This informed the first two acts of Anthony, which portrayed the life this young man might have lived. This is then followed by the third act, where we uncover the night of the racist attack. In this way, we gain a deeper insight into the hard messages of Anthony's story."
Throughout production and post, McDonough and Hall developed the look of the film to reflect the script's distinctive narrative. The cinematography transitioned from a handheld feel with plenty of movement, to being placed on legs and camera mounts or a dolly track to represent a starker, more static reality.
The grade then complemented this. "The more you saw of Anthony's life and his potential, the more saturated and rich the colours would get," explains Hall. He reveals that McDonough aimed to craft an aesthetic designed to represent the memory of a childhood summer. "Then, when the final act comes, this beautiful, bright look is toned back to drive home Gee's feeling of loss."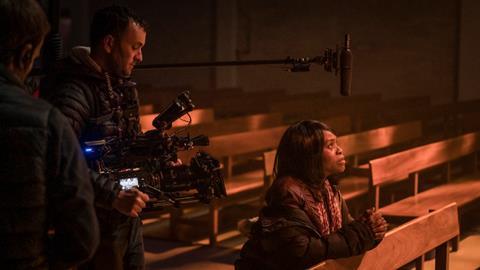 The final step for Hall's team was to deliver GFX work such as titles, as well as more advanced invisible compositing sequences. This included picture in picture replacements for more accurate TV news reports and reflection removal to help maintain editorial continuity.
"We believe Anthony's story has an important message that needs to be told to the largest audience possible. Not just in the UK, but globally," McDonough concludes. "It's the most meaningful drama we have ever worked on," Hall agrees. "We are honoured to have been a part of telling it."
Anthony will be debuting on BBC One on Monday 27th July 8:30 pm. Learn more about Gee's charity The Anthony Walker Foundation, which aims to promote racial harmony through education, sport and the arts, at anthonywalkerfoundation.com.