The Pursuit of Love's grade was heavy on references and pastel palettes for the BBC drama.
The Pursuit of Love is a new three-part drama (3x60) on the BBC and soon to be Amazon Prime Video. Written and directed by Mortimer, The Pursuit Of Love is a romantic comedy-drama about love and friendship that is out now in its entirety on BBC iPlayer and weekly episodes on BBC1.
Time Based Arts' (TBA) Simone Grattarola graded the series, using DaVinci Resolve Studio, and told Broadcast Tech about how the Open Book and Moonage Pictures production came together. Working in UHD, the BBC was TBA primary deliverable with an HDR deliverable for Amazon Prime Video.
Grattarola worked with director of photography Zac Nicholson and director Emily Mortimer on a mood board to set the initial aesthetic: "Emily was keen to maintain a pastel and very filmic feel to the show, and so we set aside a couple of days during editorial for some grade settings and working through ideas."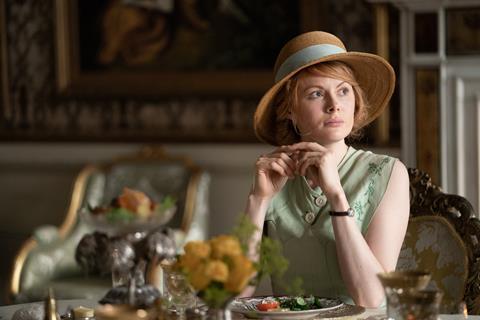 Mortimer had some diverse references, ranging from prolific photographer, writer, cinematographer, director, fine artist and painter Agnes Varda, through to Ingrid Bergman's home movies, and Sofia Coppola's film Marie Antoinette.
Grattarola, Nicholson and Mortimer started by pinpointing where they wanted to go, revealed the colourist: "These were starting points, and we drew on them to understand how the palettes of our references were constructed. For us, it wasn't a matter of relying on well defined LUTs but more to do with a more subtle approach based on film methods.
"For me, the scenes in Paris in episode 3 illustrate where we hit the sweet spot of lovely contrasting pastel colours."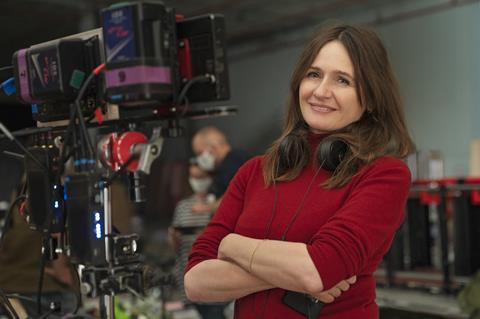 The lockdown meant virtual meetings with the director from her home in New York: "Production supplied a viewing monitor for Emily, and we sent our remote kit to Zac to allow him to view on a calibrated TBA monitor."
There was constant collaboration between different studios, with Gareth C. Scales editing the series and Outpost providing VFX. The Farm's Owen Hulme delivered the online, and remote working throughout was facilitated through SohoNet's Clearview Flex review and approve system.
"Emily encouraged us to show our work in progress with the other studios, which is something we always do across departments at TBA," Grattarola revealed. "That collaboration with Outpost and The Farm on a few scenes really helped them bed in well."