Timeline provided offline post-production facilities to the drama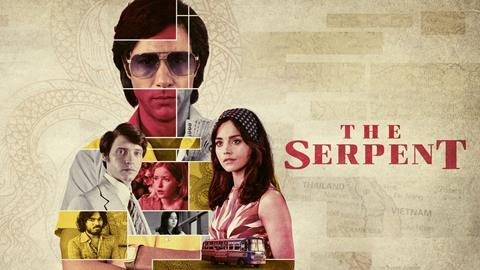 Timeline TV has revealed the work that went into joint BBC One and Netflix production The Serpent.
Conceived and developed by Tom Shankland and Richard Warlow, The Serpent is now out on iPlayer and airing on BBC1 since New Year's Day. It tells the story of how conman and murderer Charles Sobrahj (played by Tahar Rahim) was brought to justice.
Inspired by real events, the drama follows Sobrahj and his girlfriend, Marie-Andrée Leclerc (Jenna Coleman), as he posed as a gem dealer and travelled across Thailand, Nepal, and India in 1975-76. Along the way they performed a spree of crimes and became chief suspects in the murders of several Western tourists.
Timeline provided offline post-production facilities for the show, and had to adapt when Covid-19 hit last year.
When shooting was taking place in Thailand, Timeline provided a secure dailies delivery service, sending rushes directly from Bangkok to the offline editorial team based in Timeline Soho. Then, when the Covid-19 crisis hit the UK in March, it delivered remote access to edit facilities, allowing the editorial team to keep working with minimal interruption.
The Serpent was was directed by Tom Shankland and Hans Herbots, produced by Stephen Smallwood, and executive produced by Richard Warlow, Tom Shankland, Preethi Mavahalli and Damien Timmer for Mammoth Screen.