Facing up to a rapidly changing work environment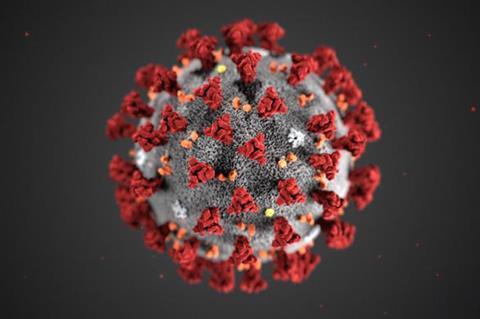 With coronavirus throwing out the rulebook in pretty much every aspect of life, and the UK now in virtual lockdown, the media industry has had the rug pulled from underneath it.
In the post-production sector, most businesses are already well geared up for remote working. But this alone may not be enough to get through the coming weeks and months as the UK reacts to the virus and the brakes are put on TV production.
Broadcast asked the UK post community what the virus means for them and how they are adapting to get through this difficult period.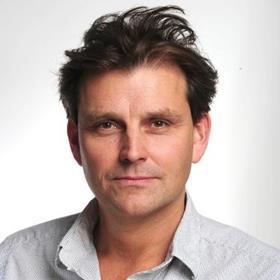 David Klafkowski, CEO, The Farm Group
What has been the impact of coronavirus on your business?
We are aiming to keep all our facilities open where practical and safe. Edit, Grading and Audio studios are relatively isolated environments, and we have taken robust steps to ensure that where possible our creatives can work consistently in the same closed rooms, so they can control their environment as best they can. Where possible, we are enabling staff to work from home, and in London have split ourselves into two teams to try and reduce exposure. We are asking clients to be understanding and help us to dramatically reduce our footfall, approving and sign-off remotely where possible.
How are you enabling remote working?
We are enabling remote working for editorial (offline), copying media to secure drives, using point-to-point remote access or cloud services. We have prioritised our teams to enable and support collaborative remote working, a service many of our clients need. We are enabling final picture and audio post sign off in separate suites in our facilities, to limit peoples' exposure to one another. We are also prioritising TX critical, including utilising resources in our regional Bristol and Manchester Farms too.
What has coronavirus meant for forward bookings?
Too early to say but the sense is that there will be a significant impact on shows already in production and about to start. We will continue to strive to support our clients to keep their businesses as healthy as they can in these unchartered times.
Our primary concerns are the well-being of our staff and clients, coupled with the need to ensure our business can survive. We are relying on people behaving sensibly and responsibly. These times will test us all and we hope that everyone across our industry can come through the other side.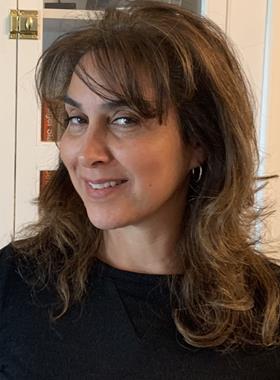 Shelley Fox, managing director, Suite
What has been the impact of coronavirus on your business?
In the weeks leading up to the lockdown Suite were at full capacity. During this period of uncertainty we were able to strategise, prioritise and fully test our plans to get what is now our virtual facility up and running. So when the lockdown was announced the Suite team were prepared and all was set in place. We were able to activate our Suite Virtual Plan and make available all our normal services on a virtual basis. We have all our key staff working from home. All services are available remotely, and staff and clients have adapted to this remote way of making and delivering TV shows very quickly.
How are you enabling remote working?
Staff have encrypted access, allowing us to offer a full spectrum of post-production services, from ingest through to delivery. All data remains centrally managed, while off site editors access it remotely. Critical monitoring equipment is installed at remote sites allowing for the final post and delivery to be completed. Fast fibre enables us to receive and send large quantities of material, and project sharing allows our departments to continue to collaborate much as before. Client participation is, as always, key, and for this we can offer live engagement in edit sessions, as well as the traditional export of approval copies.
What has coronavirus meant for forward bookings?
Of course, with all the difficulties currently facing production, a number of our studio-based shows are on hold, but as a number of our core clients are booking in new productions, the forwards booking schedule is beginning to fill up. We can proudly announce that we've delivered our first virtual series (Breaking Dad, ITV1, produced by Hungry Bear Media), completely edited, audio mixed and delivered by our virtual team. Over the next few months we have work lined up, and though most will necessarily be virtual projects, we have found a Suite-way of making the current situation work. With the support of staff and the flexibility of clients we will be delivering more shows across all the broadcast channels and at the same time respecting the health and welfare of our staff.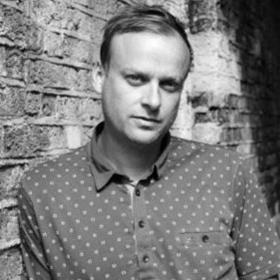 Duncan Western, co-founder, Splice
What has been the impact of coronavirus on your business?
Splice is open 'as normal' with all offlines and final post still operating. Some of our non-essential staff are working from home, but all of Splice's three sites are staffed with a bookings team, hospitality, engineers, and edit assistants. Some of our productions are now editing from home and we can accommodate more doing so, should the need arise. Our finishing post is across two buildings and both have been isolated to 'essential staff only', i.e. no moving between the two to minimise footfall and contact. In addition, with us being out of central London, clients are able to drive and park free of charge.
How are you enabling remote working?
We have three buildings, so we're able to split the edits so that they are effectively self-isolated or we can move edits very easily to a location of the production's choice and supply them with machines and media. We're also testing a 'one-of-a-kind' remote edit system that allows multiple edits to share media.
What has coronavirus meant for forward bookings?
This is the biggest issue for everyone due to productions being postponed or shelved due to travel restrictions and self-isolation and we'll fully support our clients and do everything we can to be here for them during this unprecedented time.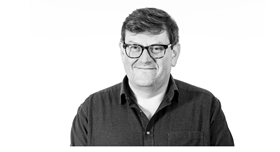 Jonathan Rawlinson VFX executive producer, Realtime
What has been the impact of coronavirus on your business?
The uncertainty affects everyone but in different ways. Many Realtime artists have worked remotely in varying degrees already. So the adjustment has been relatively smooth. The business itself is coping well. In fact, say it quietly, we've noticed some benefits too. Where we may have usually spent time travelling or sticking to strict agendas, we can now spend more time just catching up on video calls with clients throughout the world. This has genuine value. Everyone has plenty to debate and talk about at the moment.
We have two big shows in production for VFX and we have been using a mixture of Zoom, Discord and Shotgun to enable remote reviewing of VFX shots. As many of our clients are in London or based overseas, remote review is already part of our workflow.
COVID lockdown has given us the opportunity to try different tools and better ways of conducting remote review. Several of our clients have remarked that in some ways this is more efficient than the conventional process of attending VFX reviews – particularly if it is just for a few shots or a sequence.
One of the biggest negatives for us is the cancellation of industry events. We support and attend many of the biggest industry events globally. But we are discovering other ways to contribute to our industry and further our craft.
How are you enabling remote working?
Over the past few weeks, we have been monitoring the situation and gradually rolling out preventative measures across the entire organisation. We have also been upgrading equipment and infrastructure, working towards enabling our employees to work remotely from the safety of their homes. As it stands, Realtime has asked approximately 80% of staff to work from home, with a 20% skeleton staff working across our two sites to cover key tasks (eg, IT / Network / Render farm etc). We're very fortunate that we have two studios quite some distance apart so are able to keep social distance and ensure staff safety.
Because working remotely across the two studios is standard practice for us, everything seems to be running smoothly and production is continuing as scheduled. We use Splashtop software and it's working well – artists can access their workstations in the two studios as seamlessly as if they were on site.
It's really important that we're able to keep a 'business as usual' mentality as much as possible for our employees and our clients.
What has coronavirus meant for forward bookings?
We operate across a few sectors and that helps to minimise the impact. With so many people at home, the appetite for films and TV productions hasn't gone away. If anything, people are watching more digital content. The challenge is satisfying that demand with unpredictable working pressures. Live action shooting schedules have been disrupted, no doubt about it. As a VFX studio, we can continue to work on footage which doesn't rely on live action. And we can talk to producers who are curious about adjusting their schedules to accommodate this.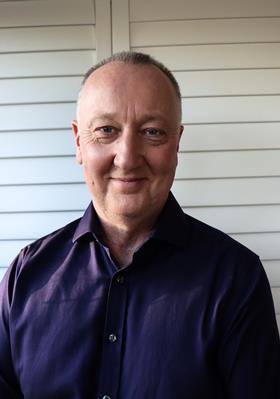 Dave Cadle, CEO, Envy
What has been the impact of coronavirus on your business?
It's hard to prepare for this type of situation and the impact it will have in the longer term. Our main priority is of course everyone's health and safety but, work wise, we are working on lots of different projects that were shot at the end of last year and the beginning of this year. They are being finished either remotely or in isolation.
Not everyone is able to work from home, but we have set up as many people as possible who can. We have also split all the teams up to reduce exposure. Things change on a daily basis and like all the other post houses and production companies, everyone is working together to make it all happen despite all the uncertainty.
How are you enabling remote working?
We put a three stage plan in place late February, and have implemented our stage three response now, which includes social distancing within the buildings, to ensure all our buildings remain open and a safe place to work.
At our offline buildings we have been offering remote working as an option for clients. The solution has either been to provide remote access to our Avids at Envy from home, or to supply local Avid setups; the choice depending on what the editor has available in their location. For finishing post, we have moved to client reviews happening outside the suite, either remotely or from another Envy room.
The whole team has been working flat out to ensure we can keep delivering for our clients and that they continue to get a great level of service from us, even if they are working remotely.
What has coronavirus meant for forward bookings?
Clients are definitely delaying projects as many shoots are being cancelled or put on hold and it is all very unclear for us all when things will resume to some sort of normality.
It will be a problem for every facility how to deal with costs going forward as of course in post, it's not possible to reduce costs quick enough to adapt to these challenging times as our buildings, people and infrastructure all have ongoing overheads. Every day things change so we need to find rapid solutions very swiftly depending on the situation for the client.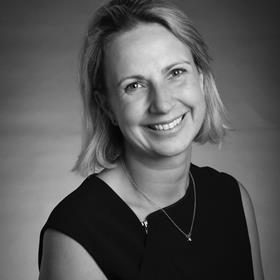 Laura Bessell, chief operating officer, Argonon
What has been the impact of coronavirus on your business?
Like the rest of the industry, coronavirus has naturally had an impact on our global business with a number of productions paused. The Argonon group consists of eight companies across the UK and USA so we have quickly co-ordinated a plan across our international operations to figure out how to adapt new working practices. The immediate impact has clearly been on filming and we know that challenges on post-production will come further down the line. At the moment we're still busy editing content that was completed before coronavirus hit.
Across the group, our teams are reacting very quickly to the ever changing situation and thinking creatively about what we can produce at this time. One of our production companies BriteSpark recently turned around a Channel 4 Dispatches documentary called Coronavirus: How Britain's Changing using a variety of available footage with a further documentary to follow called What's It Like To Catch Coronavirus?
How are you enabling remote working?
I have been impressed by how seamless and smooth the process of moving our post-production operations to work remotely has been. When we first assessed the challenge, I was questioning how it would be possible to get so many teams set up or how we would be able to complete picture locking, for example. Across the UK and US, we have managed to get 47 remote edit suites up and running, working on edits for 10 Argonon group series. While some staff from our edit teams took desktop monitors home from which to work, most of our post-production staff have managed to continue edits on their laptops from home, with remote access to our servers, so the transition has been relatively straightforward for them. We've also been upskilling various members of the team in all areas of post-production to provide greater support on delivery at all levels.
In terms of communication, like many people across the world who have found themselves working from home, we have had to adapt very quickly to regular check-ins with post-production teams via video conferencing. Our teams have adapted very quickly to this and are able to have the same level of communication as they may have done in the office. For support teams working with help requests during edits (which were often done remotely anyway) there is actually not much difference to how we are having to work now.
What has coronavirus meant for forward bookings?
At the moment, our post-production units are still busy in the edit for content we'd already captured, though we anticipate things to quieten down given the current pause on filming. For that reason, we've looked at bringing more of our post-production in-house rather than fielding out to external agencies, to keep our own pipeline busy. Looking to the future, there are positive lessons that we will take forward from this and how we are able to manage post-production operations internally. Knowing that we can continue edits remotely opens up opportunities to have more of that work going on within the Argonon group. We can have people working at home while other teams are physically in our edit suites, multiplying our capacity and freeing up real estate within our offices. It will also make us look at different solutions that will make remote working simpler in the future – cloud based servers, as one example.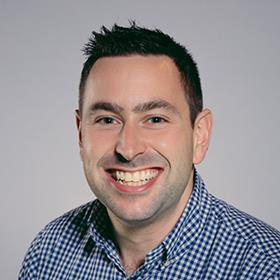 Olly Strous, director of post production, ITN
What has been the impact of coronavirus on your business?
We have found ourselves very quickly in a position where we needed to move our very Grays Inn Road centric operation to a working from home operation. The challenge was the bulk of our work is fast moving, current affairs with a reliance on constantly changing media as stories develop, with the ability to deliver exceptionally close to transmission. This meant decamping edits and moving to a local media model just wasn't an option. The uncertainty across the market led to a flurry of fast turnaround commisions and we found ourselves busier than usual whilst working through the engineering challenges.
How are you enabling remote working?
We've rolled out a number of advanced technologies as well as some primative, tried and tested solutions. Fortuitiously we've spent the past year exploring truly remote working and what it would mean to enable home working or regional working using our existing infrastructure. This meant all of the network security, including two factor log in, was already in place when we needed to scale up our Teradici PCoIP deployment. We managed to roll out 40+ remote edit stations in a week with a mix of hardware zero client and software clients. This takes care of our craft suites but final post presented a bigger challenge.
To make sure we could retain the highest quality but also the maximum producer flexibility, our final picture is a hybrid model. Online editor using Teradici with their broadcast monitor fed to them via an NDI Stream. Colourist sent home with complete ITN calibrated grading suite and on a project by project basis are transferred consolidated media using Aspera. Once complete they just return the single Baselight Editions colour layer. With the online editor still editing in our system they have complete access to all of our automation and AQC systems. Our audio team have been set up with complete rigs where required and have treated their own environments in the best way possible.
Final QC and delivery is currently still being completed in our offices but is the only team in the office. We have reduced their hours and only have one person on a rotating shift basis. All other tech team members are remote working exclusively from our task management system. We aim to reduce this to no one in the office within the next week.
Much of this way of working is a compromise on being at our facility, but there are many things that have come of this situation that will change how we work forever.
What has coronavirus meant for forward bookings?
We have seen projects paused and new projects born out of this situation. While we have fully enabled editing and delivery, it's going to be acquistion of new footage that is going to present the bigger challenge. We will need broadcasters to adapt their expectations of new content while the country is in lockdown to enable us to continue making programmes.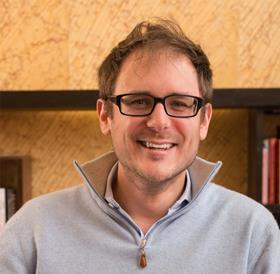 Patrick Fischer, managing director, Creativity Media
What has been the impact of coronavirus on your business?
The coronavirus outbreak has meant radically adapting our working practices in record time. Creativity Media works across the entire post finishing process on a host of different formats, from Quibi short-form content to global theatrical tentpoles, so some aspects of the business are easier to move to a remote set up than others. Miraculously, our facility now operates almost entirely remotely, with all our staff dialling in via dedicated hardware extensions so they can continue to use the workstations, the shared storage and the high speed internet at our facility. We have had a busy start to the year and I'm glad to say that all our projects in offline, sound and picture finishing have now successfully transitioned to remote working.
How are you enabling remote working?
Offline and online editing has been rather straightforward, by using hardware extensions to access their machines. For grading we have set up a 4K HDR Baselight at our colourist's house and enabled a streaming solution so the graded picture can be viewed by multiple clients in realtime anywhere in the world. For sound, our two sound editors have setups at home and we've also invested in a 5.1 ProTools mixing suite at our mixers' home, to enable them to continue to finish content. The above set up allows us to continue to provide full post production services to clients from offline to online, grade, sound edit, mix and delivery.
What has coronavirus meant for forward bookings?
Films and televisions shows are on hiatus – films are not closing finance, and everything is being pushed to go in the summer hopefully. This is not an easy time for the creative sector but we've already seen the industry adapting and new formats being commissioned. Being a part of the Fulwell 73 family, the impact has been softened for us. We've got a couple of shows starting post in April and new formats being pitched and commissioned, so we'll keep busy while we're working from home.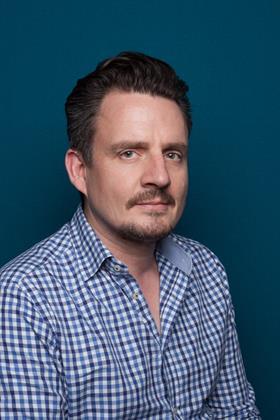 Patrick Malone, managing director, Goldcrest Post London

What has been the impact of coronavirus on your business?
Client attended bookings reduced very rapidly, therefore some services, particularly ADR, faced a downturn quite quickly as studios told their major talent to stay away from central London. For other attended bookings, such as colour grading, we have had to limit the number of clients in the theatres to help maintain safe working distances. Other safety measures have included calibrating and remote accessing monitors in separate rooms so that a colourist can grade in one room with the director or DP watching in a separate room within the facility and communicating over a live phone link. Many of our key workers are also able to work remotely. This has enabled us to carry on to a degree but with a vastly reduced workforce having to come into the facility. Having said this, several bookings have been postponed at the request of the studios, therefore we are seeing a reduction in current revenue.
How are you enabling remote working?
We moved quickly to reduce the number of staff in both our Dean St and Lexington St facilities. The key workers have been setup with a secure access to their computers and workstations using encrypted protocol over a Virtual Private Network setup with a 2 x factor authentication.
What has coronavirus meant for forward bookings?
Luckily the majority of bookings are being postponed as opposed to being cancelled altogether, therefore we know we will be in for a very busy time once restrictions are lifted. Scheduling will be a headache as the bookings stack up but that's fairly commonplace these days. The signs are from China that it's a 3 to 4 month period before it's safe to lift some restrictions so it's a question of getting through that period, which we will be able to do. One concern is that we may see a dip in the amount of work out there in 8 to 10 months' time as there were a few complex projects that were almost ready to go into production that then had to halt. Owing to talent availability, financial structures and the fickle nature of the film industry we know that some of these projects may take years to get back into a position where they are ready to green light again.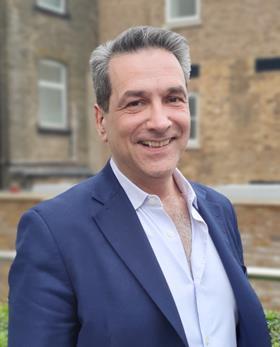 Simon Kanjee, managing director, Evolutions
What has been the impact of coronavirus on your business?
It's pretty significant. Four projects have been cancelled/postponed, and many more are talking about remote working, which is possible but has a cost attached. And getting cancellation fees out of clients is proving to be tricky.
How are you enabling remote working?
We're using software solutions to enable staff and clients to remote into servers and Avids in Soho.
What has coronavirus meant for forward bookings?
Potentially, going forwards, it could be huge if productions slow down as they might. We all have fixed cost bases so something is going to have to give.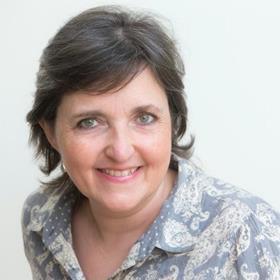 Rowan Bray, managing director, Clear Cut Pictures
What has been the impact of coronavirus on your business?
Clients need reassuring, staff need support and we need a structure within which we can plan. We have a plan but it changes most days. Most clients now have a production plan too. Our staff are being flexible and working as a great team so, despite the uncertainty, they are feeling supported currently. The goalposts are moving constantly with jobs accelerating, postponing, cancelling and emerging, its not easy to tell what is real and what will eventually be cancelled.
How are you enabling remote working?
All our clients are successfully remote-ing into their projects, and we have achieved this at low costs, for which our clients are both surprised and grateful. About half our clients are still on site but we expect that number to diminish as more measures come into force to restrict movement. Our own staff are now split across each of our sites, working in segregated cells for maximum ongoing reliability, and from home as suits each role.
What has coronavirus meant for forward bookings?
So far, for us, immediate revenue is only down a bit, but some future projects have delayed or cancelled. Many upcoming shoots have been cancelled indicating there will be a shortage of work later in the year. Clients are suggesting optimistic new schedules that, in reality, are unlikely to be achievable. Some postponed schedules now fall in the busiest Autumn period, when we are already booked up; so a quiet period with no revenue will be followed by an unreasonably busy period with unusually high costs. We cannot reduce our costs immediately as our infrastructure, buildings and permanent staff are all ongoing overheads that enable us to offer our services, so we need to retain them in order to win future work.
We welcome government support and a realistic approach by the banks but it will need to be long-term, not a one-off. The devil will be in the detail of the packages available and the speed they can be delivered. There has been no time to plan for this situation and we will need help rapidly. We are a canny community, used to running low-margin business with high cost bases in uncertain markets. While some parts of the production community can shed staff and reduce overheads fairly quickly that's not a solution available to the post sector.
Broadcasters need to commission additional achievable programmes, across genres, that can support the whole supply chain and maintain Britain's pre-eminent reputation in the global production community. If they cannot, their own supply chain may be severely curtailed. We are beginning to see evidence of this.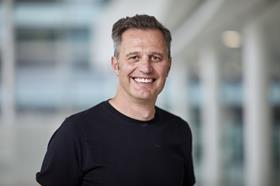 Ian Dodd, head of post production, Dock10
What has been the impact of coronavirus on your business?
Where possible, we have tried to continue with close to 'business as usual'. We have implemented working from home policies and workflows for our clients and staff to enable us to carry on with the day-to-day running of the post facility. Our in-house production staff are splitting their time between home and the office to ensure minimum contact with other staff and clients. We are also experiencing requests to explore ways of mitigating interruption to schedules and deadlines from the London-based production and post community, which we are endeavouring to facilitate collaboratively wherever possible.
How are you enabling remote working?
We have built a bespoke remote edit solution that also allows for remote automated ingest of rushes, meaning that edits can be completely self-contained and isolated. All our dubbing and VFX creatives are able to work remotely and our online editors and colourists are currently isolating within separate parts of the dock10 building. QC is another area that we have facilitated to work remotely.
What has coronavirus meant for forward bookings?
Being based in Manchester, we have to date had slightly longer to assess the trends that are happening in London and hopefully plan and try to mitigate them by building upon the experiences of the wider post community. Undoubtably, this will affect us all equally in the coming weeks and months when the current hiatus in production schedules fully feeds through to post. We are already working with a number of forthcoming productions to ensure we can continue to keep them on air and offer them the support they require in these difficult times. The present is far too fluid to predict the future, so all we can currently do is put in place practices that hopefully keep our clients and staff safe and well.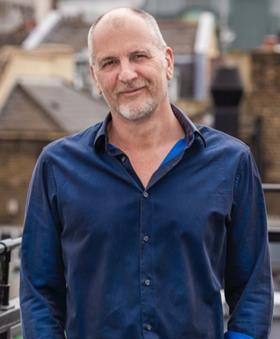 John Rogerson, CEO, Halo
What has been the impact of coronavirus on your business?
Much the same as everyone else – it has been a case of acting on factual information and ignoring speculation. For better or worse, this will change the face of Soho's post community. I doubt we will ever go back to the way things were - that said, I feel positive about the future. I must pay tribute to the incredible efforts of the whole team. Every single person has gone above and beyond the call of duty and I don't think I've ever been quite so impressed in all my years of facility life. I've also been delighted by the post community pulling together and sharing useful information – I speak to other facility bosses every day to share information that may be useful to us all.
How are you enabling remote working?
Luckily we have a facility full of technical wizards. It has been like watching one of those Natural History shows where those ants do amazing stuff, really quickly and beautifully organised. We're fully functional as a fully remote facility and all our clients' existing projects are already running remotely from the media hub in Soho. The only thing we haven't done yet is remote Dolby Atmos mixing. Thank God for boffins.
What has coronavirus meant for forward bookings?
It's too soon to say, we just have to deal with things as they happen. We're well placed to weather the storm and it's been lovely to have so many messages of reassurance and positivity from clients. Many productions are working through and meeting delivery deadlines, some have moved for obvious reasons but we are expecting them to return to finish. We have already started scheduling and making plans to deliver newly commissioned productions, which is encouraging.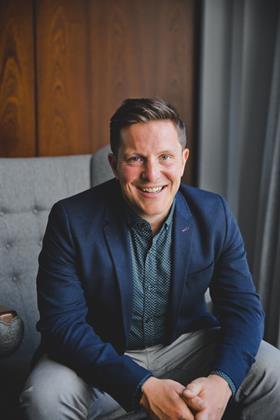 Simon Green, founder and CEO, Green Rock
What has been the impact of coronavirus on your business?
It's not great, but we are agile and resilient to make this work. We need to remind clients and staff that this is a travel ban, not a work ban! Fortunately, we have been operating a hybrid cloud solution for several years. We have a slate of shows for Sky and Netflix which we are able to continue remotely and we have clients in America that we continue to serve in the same fashion.
How are you enabling remote working?
We have our 'Green Rock Cloud powered by BASE' service and we are able to continue with that. Being Adobe-only is very versatile for this operation, which is great. The rest of the business can use Google Hangouts/Slack/WhatsApp for comms
What has coronavirus meant for forward bookings?
We have had a fair amount of production cancelled, which is not ideal. However, we had a lot of work already shot and ready to edit, so our post facility can continue to work. A lot of promo/marketing content we can produce using library footage (eg Adobe Stock or Getty), which will be a big help.
But I think this will change the industry forever. I acknowledge there are a few businesses that are not as well prepared for today's reality, so Green Rock is offering a free consultation to see if we can get people onto cloud workflows asap. Let us know if we can help – this is a time when the industry needs to come together.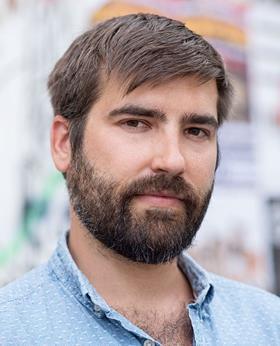 Zeb Chadfield, founder and CEO, The Finish Line
What has been the impact of coronavirus on your business?
We are built for pop-up and remote post-production so the main difference is a lot of our system installs are happening at the houses of our staff instead of the offices of our clients. Our HQ is also not client-facing so we can easily limit and manage the people coming in and out with all the standard rules in place for washing hands and disinfecting surfaces. Aside from a few minor tweaks it has been business as usual for us so far.
How are you enabling remote working?
All our administrative staff, like post producers and management, typically work remotely so they have all been told to do so. Our QC and delivery team is currently still running from HQ but alternating their time in the office to minimise the amount of people we have there at a time. We run systems for accelerated upload and automated ingest in the cloud as well as virtualised workstations with shared storage and bin locking for any projects that are ongoing, so luckily we can continue to run as a completely cloud based and distributed post-production company.
What has coronavirus meant for forward bookings?
A number of bookings that were ready to go and shoot outside of the UK have been put on a temporary hold. It may be that a lot of them find partners to work with already located in the locations that they want to shoot then data will be uploaded to us for processing. We have also heard of a number of production companies looking to create formats with minimal travel requirements and to make more of content that is already shot. We have also had more clients coming to us that aren't able to be serviced by the traditional facilities. Some jobs will go, some new work will come in but it's probably safe to say that we will all be watching a lot of user-generated-content clip shows in the coming months.
At the end of the day, everyone in the television industry will be getting creative and coming up with new formats and ideas. I only have one request and that is for Disney+ to bring the launch day forward a bit so we can start watching The Mandalorian now.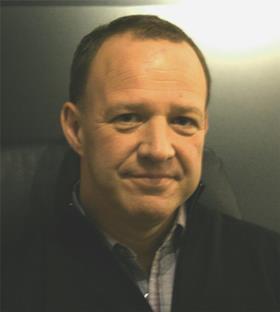 Peter Hampden, director and owner, Lipsync Post
What has been the impact of coronavirus on your business?
It's early days for predicting the true fallout of the pandemic but our clients have been very understanding and supportive so far. As a business, we need to remain agile and adapt to change given the constantly moving goal posts. We took a number of steps in the early stages, including postponing all non-essential international travel, reviewing and increasing our cleaning schedules, and preparing and testing our capacity for remote access by our artists, technicians and support staff. We now have most of our team working from home and Zoom is proving to be a hugely useful tool for keeping us connected.
How are you enabling remote working?
We began testing our capacity to work remotely across departments months ago. So we are now in a fortunate position to action this and phase it in. Clearly with more specialist technology-reliant departments that's proved more of a challenge and, for some, we've been working around this incorporating mixed location work with minimal social contact. We have our internal company meetings via Zoom video conferencing as well as external meetings with clients and this has worked very well so far.
What has the coronavirus meant for forward bookings?
Clearly one of the biggest impacts right now is productions being cancelled and we are anticipating a slowdown overall as companies postpone and reschedule these shoots. We have a lot of work in the pipeline from films and TV productions already made so we're focusing on those. Recovery may take some time but people need content more than ever. As a community we must work together and support one another.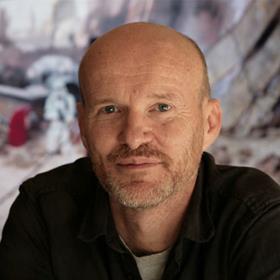 Phil Dobree, CEO, Jellyfish VFX
What has been the impact of coronavirus on your business?
Coronavirus obviously has had an impact on all of us. We are an industry of creativity and collaboration so to be unable to work under the same roof already has its negative implications. Jellyfish Pictures has spent the last two weeks combatting this by carving out a structured working from home plan, ensuring we can still run with minimal disruption. We are essentially popping up 200+ mini studios all over the UK. We're all constantly communicating and adapting to this new way of working, where we may not be face-to-face – but we can still be as collaborative as ever.
While we have to think about ourselves and how we remain operational, we've also had to think about the effect it has on Jellyfish Pictures' clients and future pipeline of work, particularly in VFX. Delays on shoots, locking down of other productions offices, results in a knock on effect down the supply chain, which inevitably then affects us.
How are you enabling remote working?
Jellyfish Pictures is in the privileged position of already being completely virtual. We are the largest virtual VFX and animation studio in the world. Having pioneered virtual technologies for the past five years, we are able to set up our staff working from home reasonably easily. We have been testing this with 150 artists already working from home, with a view to having the capability of the whole company set up by the end of next week.
There obviously are external factors that rely on co-operation with our staff, such as artist internet bandwidth and kit at home. We are taking each artist on a case by case basis, supplying those who need additional kit one by one, and have members of our IT dedicated to any issues raised by our home workers.
What has coronavirus meant for forward bookings?
The effect on the film and TV industry coronavirus has and is having, like all other industries, is phenomenal. While we are at an advantage of being able to continue to work on current work in production, with little to no disruption, the work that is due to come in will obviously have its delays, and at the moment it's extremely difficult to predict for how long and how deep that will be. We can forward plan as much as possible, but in reality we have to have a plan b, plan c etc. so we are prepared for any eventuality.
It's a bizarre time, but one we're all in together – as an industry we all need to support each other.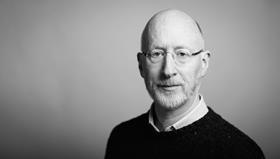 William Sargent, CEO, Framestore
What has been the impact of coronavirus on your business?
Uncertainty, for our colleagues who worry about their families, especially parents, themselves, their colleagues and the long-term impact on our work. Uncertainty, because our clients are in the same position and unable to provide any more answers than we are. Uncertainty, because there is no timetable.
How are you enabling remote working?
It varies depending on the jobs. Many in our industry use laptops and that is easier to achieve than artists with data-heavy work and specialist technology requirements. Framestore's current goal is to make it possible to work from home and/or mixed location work in a widely-dispersed low social contact setting.
What has coronavirus meant for forward bookings?
The uncertainty means we're aware that no booking is immune from change or cancellation, which might be the new reality for a while to come once we've addressed our immediate goals. I am incredibly encouraged by the solidarity of our colleagues and their ideas and involvement in finding solutions. We will only get through this as a team and as a community.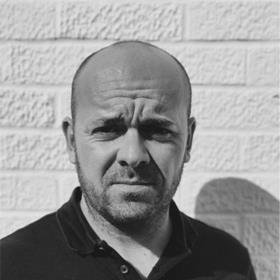 Nigel Bennett, managing director, Molinare
What has been the impact of coronavirus on your business?
In line with the government's guidelines, we have advised our staff to work from home wherever possible. If we can do it from home then we will, to help minimise contact between personnel who will continue to oversee the core activity in our London offices. Our customers have been fantastic and are also supporting us as we navigate these tricky times.
How are you enabling remote working?
Molinare offers remote review access for editorial sign-off on both our grading and audio sessions. Also, we utilise Streambox for remote picture and surround sound sessions, and Source-Connect for remote mix sessions and audio recordings. For our employees at Molinare, we already implement the full suite of Office 365, with Microsoft Teams and Skype available for virtual meetings and conferences from home.
What has coronavirus meant for forward bookings?
We are anticipating a slowdown of work coming through for a few months while productions adapt or re-plan shooting schedules but we are confident we can adapt to the changes and are putting in place processes that will enable us to manage a higher volume of work once things start returning to normal. These are unprecedented times for the industry. Stay safe, your health comes first. Don't rush decisions or take unnecessary risks, and slow down for a while if you have to.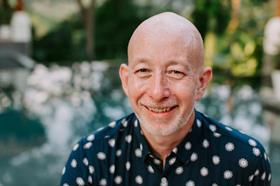 Derek Moore, CEO and Co-Founder Coffee & TV
What has been the impact of coronavirus on your business?
We have lost some large projects due to shoots being cancelled. But we are also quoting on some new work where we would be creating content from scratch, in CGI, animation, design and also re-versioning.
How are you enabling remote working?
Almost everyone is now working from home. While it is a pretty big change for us to all be doing it at the same time, everyone at Coffee & TV has been able to work remotely since we set up the studio. We have whole company meetings on Zoom every day (pictured below), and each team has daily 'stand ups' to check in, report what they are up to, identify any issues before they become issues and generally stay connected.
What has coronavirus meant for forward bookings?
The impact on the economy and the economic uncertainty is the main issue. As long as content still needs to be produced we are confident we'll be in a strong position once everything returns to normal. We just hope people stay healthy and supportive of each other in the short term.
Times like this should make us all reconsider our priorities. This is when we need to put people before profit. This is the time to share love and compassion, support each other and stay strong.