A different approach to sourcing and customising library music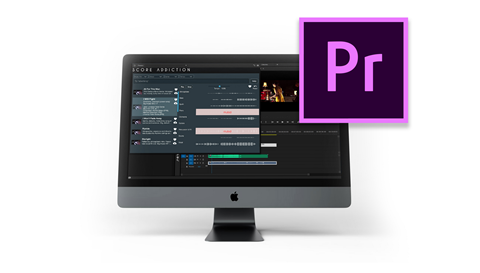 Music software company Score Addiction is creating a plugin for Adobe Premiere called Streamer, which enables video editors to stream and customise production music from the cloud directly to their timelines.
The aim of Streamer is to speed up the process of finding, auditioning and adapting production music from a wide variety of different music libraries.
Each piece of music is synced with the video, and the different stems for each track can be turned on or off to suit, so you can try out different mixes and see how they work with your edit. The tempo of the music can also be adjusted to match the video.
All adaptations and tweaks made to the music happen in real-time as it's streamed, with no requirement to download tracks until you're happy with them.
Score Addiction is working with different production music libraries that have tracks in stem format, to get their music onto the Streamer platform.
The plugin is due to be released in April. It will be subscription-based, providing what the company's director Luke Gordon calls a "one-stop solution for customisable production music within the edit environment". The cost of subscription and the details of different subscription models have yet to be revealed.
Click here for updates about Streamer and to join the beta programme.