Matthew Koshy of Canon Europe on the benefits of high-end PTZ cameras in enabling streamlined crews to capture 4K content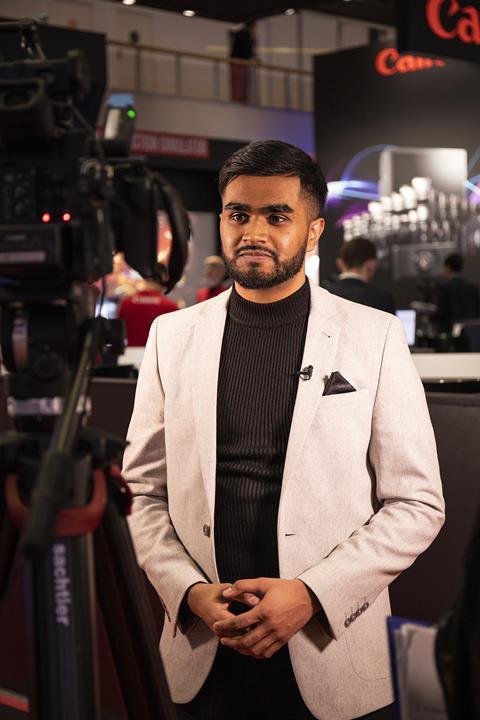 Over the past 12 months, we've seen the pandemic revolutionise broadcast and content production. It's forced creators to look at how they capture and share with their audience. With lockdowns still in place across Europe, it is no surprise that social distancing protocols and strict Covid-19 production requirements are here to stay, as we head towards our 'new normal'.
In fact, it's clear to see that broadcasters need to have equipment and tech solutions – such as compact, flexible and versatile cameras – that allow for safe production, whilst still providing high-quality content. Broadcasters need to continue to minimise risk, whilst still delivering creatively. After all, content is king – no matter how it is produced.
In line with the growing demand for smaller scale and efficient production teams, many content creators, including traditional broadcasters, have shifted to remote production. If you work in production, you've probably experienced the challenges first-hand – smaller crews and reduced budgets, whilst still trying to catch-up due to pandemic-related production delays from the last year.
Using the right equipment can help combat these challenges – in re-designed shooting environments, PTZ cameras are an essential piece of kit for use, providing a compact solution, with an affordable price point and remote operation. In the past, these cameras weren't a viable option for high-quality content – however, they're now operating in the 4K space, making them an acceptable way of capturing video content for broadcasters.
Looking at typical broadcast environments, these light, compact and nimble cameras also make it possible to have a smaller number of camera operators on set. In our new streamlined and Covid-safe environments, every part of the workflow needs to be easy to set-up and use for whoever is on set working that day. Whatever the skillset or experience, it means quality isn't compromised.
Virtualised environments
Looking at streamlined and virtualised production environments, broadcasters need increased flexibility, with support for a variety of transmission protocols. In fact, protocols such as NDI|HX are commonly used for broadcast applications, as it enables the camera not only to deliver the content but also to be controlled via this same protocol – PTZ cameras that include this cater for market demand, futureproofing workflows.
New technologies need to be utilised and standardised for increased scalability in both production environments and workflows. Whether its filming studio content, or live streaming to a chosen content delivery network, a well-built broadcast environment means production teams can realise high-quality content – both in terms of image quality and production value, which is particularly useful when broadcasting live. To help future-proof broadcast environments – whether they are bricks and mortar or virtualised - production companies need to be looking towards 4K workflows, with 4K UHD kit and a range of IP protocol capabilities for streaming and live production – allowing them to tell better stories, all in 4K.
Creative approaches
There has been a rapid audience shift from television to digital – catalysed further by the pandemic, which has made it clear that staying relevant in broadcast media is a necessity for long term viability. We know that the best way to connect to people – and keep them engaged with what they're watching – is through a story. With the prevalence of isolation, now more than ever, we need a creative approach to how production companies are telling visual stories. One thing that changes is the tools we use to tell those stories. Using discreet and inconspicuous kit allows for creative visual shots – PTZ cameras can be ceiling mounted or hidden out of view. This allows broadcasters to get hard-to-reach shots that are wouldn't be possible by in-studio, on-floor camera operators.
Additionally, compact and discreet kit helps provide an engaging and immersive experience for viewers. When there isn't an operator pointing a camera in the talent's face, it helps them perform more naturally. Coupling the on-stage talent being less pressurised with precise camera control enables better storytelling on screen.
While we hope to return to some form of 'normality' towards the end of the year, we can't ignore the lessons learnt from the past 12 months. Broadcasters and content creators alike have adapted to the new normal. Looking to the future, the quality and quantity of content will be key to keeping consumers switched on – which means we'll see more and more content creators turning to remote production, and the kit that allows it, if they haven't already. Thanks to our experience in the industry, we know that broadcasters want high-quality solutions that are easy to implement – delivering consistently, time-after-time - which is why we're always seeking innovative and engaging ways to make broadcast content more immersive. Have you thought about the future of your broadcast environment?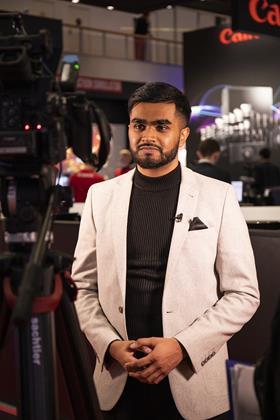 Matthew Koshy is European Product Marketing Specialist at Canon Europe