The free-to-attend webinar will take place at 4pm
Broadcast is hosting a free-to-attend webinar next week (Wednesday 31 March, 4pm) called How to create a hybrid remote working platform for creatives.
The session features speakers from Adobe, production company Green Rock and Base Media Cloud discussing how hybrid setups can provide the ideal balance for different creative and post-production teams, in enabling a seamless mix of on-site and home working. Click below to register your place at the webinar now.
Hybrid working reduces physical office space while enabling teams to access media and software securely from any location.
This panel will help you calculate the real-world costs and make the business case for hybrid working, tailored to your needs, so you know how and when to make these decisions.
The session offers practical steps, real-world live demonstrations, and a roadmap for how your company can seamlessly move creative teams to a hybrid remote working environment.
There will also be a live demonstration of real-time working between London, New York and Los Angeles.
4-4:40pm How to create a hybrid remote working platform for creatives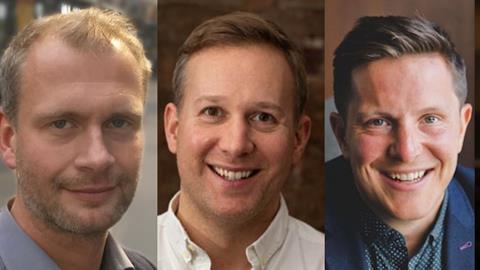 Speakers (from left):
Niels Stevens, senior solutions consultant, pro video / broadcast Adobe
Ben Foakes, CEO, Base Media Cloud
Simon Green, CEO, Green Rock
Chair: Jake Bickerton, editor, Broadcast Tech