He's promoted from his position as commercial and post director, which he's held for the last two years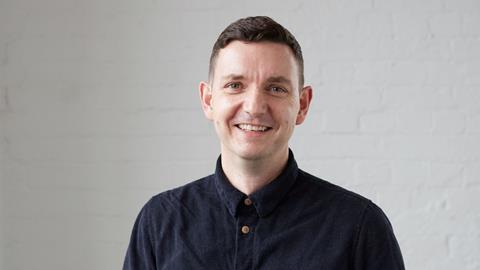 Richard Folley has been made managing director of East London post-production house Splice.
He has a 20 year history in post-production, joining Splice in 2018 as commercial and post director, after previously working in roles including executive post producer and senior producer at The Farm. Folley has also worked as head of production at Fifty Fifty, and in a post-production role at Sky.
In his early years in the industry, Folley gained experience in production, agency and reseller areas giving him a wide scope of experience.
The role of managing director at Splice is a new position, created by co-founders Duncan Western and Damian Dolniak in response to the company's growth.
Western said: "Richard's fantastic knowledge of post-production along with his history of management makes him a perfect fit for the managing director role and for Splice overall. His vision of the future of the company is in line with ours.
"It is perfect timing for Richard to take on this role, managing our three sites in East London in what we hope to be a huge year coming out of the doom and gloom of 2020. A new year, a new start, we all can't wait."
Dolniak added: "Richard has excellent expertise in all areas of post-production and especially in emerging technology and modern workflows. We are seeing many productions coming through in 2021 that require in-depth knowledge. He has vision and imagination and an ability to think laterally."
Folley said: "I couldn't be more delighted. The team at Splice is second to none – over the last few years I've become part of a group of people with great talent, endeavour, technical ability and appetite, delivering some wonderful content for our clients. I'm very proud to be part of that and humbled to be asked to lead them in their continued success."