UK studio becomes first global facility to purchase Ross Video's new Ultra-FR5 platform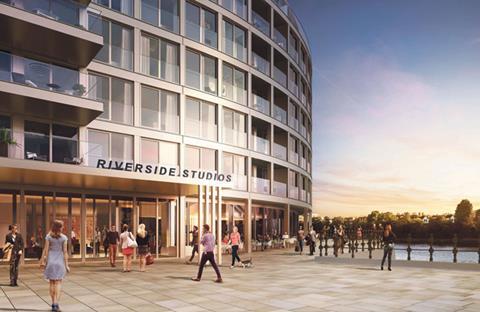 Riverside Studios has invested in Ross Video's just-launched Ultrix-FR5 routing/AV platform, which only officially launched at the CABSAT Expo in Dubai last week.
Riverside Studios is the first global customer for the new product, which it has acquired for its new facility in Hammersmith, London (artists impression of the studio pictured above).
The Ultrix-FR5 is a routing and signal processing platform for studios, OB vans, and flypacks. It supports 12G 4K UHD (via a software license) and, according to Ross Video, enables a "simple path for customers to migrate all or part of their facilities to UHD production."
The device is software licensable, making it possible for users to buy the functionality they need when they need it.
Duncan Stewart, technical director at Riverside, said: "We wanted to go with 12G as it is the logical way for us to handle signal routing for UHD. Our key priorities included MultiViewers, audio processing and clean switching, so the Ultrix looked impressively specified."
Find out more about the Ultrix-FR5 here.