The system supports up to 2,000 virtual audience members, who can interact live with the hosts and studio guests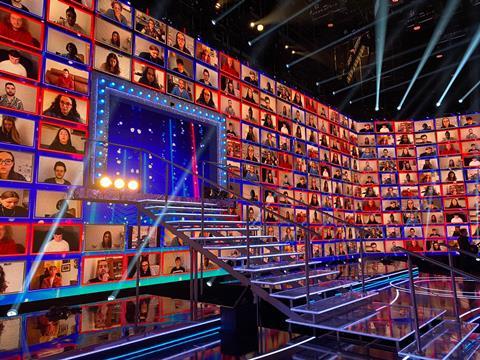 The return of ITV's Saturday Night Takeaway came with a number of technical challenges, including how to authentically recreate the kind of atmosphere the show previously had with a live studio audience.
Like other live shows being made in lockdown, the only real alternative was to go virtual. But it's the scale, ambition and functionality of the virtual interactive audience on Saturday Night Takeaway that sets it apart from others.
The series brought in a "world first" virtual interactive audience, created by graphics technology partners Kinetic Pixel, leveraging The Famous Group's Virtual Seat video calling platform.
Craig Hann, managing director of Kinetic Pixel, said: "The system is designed to enable live shows to benefit from a live virtual audience while allowing seamless interactivity between the hosts and the audience."
Naturally, this is well suited for lockdown, but Kinetic Pixel and Hypothesis Media (who are delivering the platform on a number of projects with Kinetic Pixel) believe the system will continue to have value once lockdown restrictions are eased.
Tom Bowers of Hypothesis Media, said: "It is a scalable broadcast production solution for interactive audiences and contributors for live shows – going forward [it is capable of] unleashing the reality of new exciting show formats and commercial opportunities for programme makers, broadcasters and event organisers.
The virtual interactive audience system provides: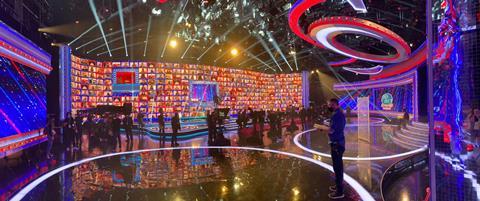 • Customised 3D virtual audience animations
• Scalable virtual audience size (2-1,000+)
• Minimal broadcast latency
• Two-way interaction - video and audio ('hot seating' of certain audience members/contributors for zoomed visuals and interaction with hosts)
• Gamification options (Audience can partake in interactive voting, polling, question answering that will give instant feedback changing the orientation of the video tiles etc)
• Full audience moderation capabilities
• VIP/Contributor virtual seating allocation if required
• Commercialisation of virtual audience members during experience with show merchandise, sponsorship and premium post-show host meet and greet options.
• Full live studio production integration
• Fully scalable for editorial and commercial gain