He becomes EVP, chief technology officer of the company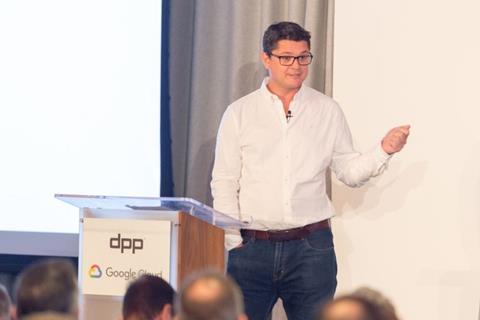 News UK has appointed Simon Farnsworth as its EVP, chief technology officer, ahead of the launch of TalkTV.
Farnsworth has announced that he will be leaving Discovery, where he has spent the past six years, at the end of April. Most recently he was CTO, broadcast technology and operations, at the broadcaster, and before his time at Discovery has led Telstra Broadcast Services and Globecast Australia.
At News UK Farnsworth will oversee the technology teams for publishing titles The Times, The Sunday Times and The Sun, and audio brands talkSPORT, Virgin Radio, Times Radio and TalkRadio - in addition to the soon-to-be launched TalkTV.
TalkTV is scheduled to launch on 25 April, and is set to see the likes of Piers Morgan, Sharon Osbourne and more feature on the channel with news bulletins, sports and entertainment shows as well as current affairs, debate, opinion and documentaries. Much of its content will be simulcast from TalkRadio.
Rebekah Brooks, CEO of News UK said: "Technology has never been more vital for our business and Simon has the breadth of experience to drive innovative and strategic thinking for the company and each of our brands, while contributing to global News Corp opportunities. His expertise in video and broadcast will be invaluable as we increase our own capability in this area. I am delighted to have him on board."
Farnsworth added: "It is extremely exciting to be joining News UK in a phase of growth and innovation. The rapidly growing digital propositions of its iconic brands, as well as the launch of TalkTV, mean technology has a central role to play and I look forward to this new challenge."