He has spent the last six years at Discovery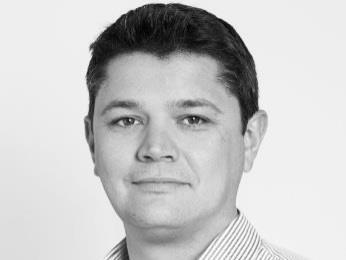 Simon Farnsworth will leave Discovery at the end of April after six years with the company, most recently as CTO.
He had been CTO since October 2020, leading its broadcast technology and operations during the Summer and Winter Olympics, as well as severe Covid disruption. He announced on Linkedin that he will now take a short break from the industry before returning to it later this year.
Farnsworth originally joined Discovery in March 2016, having been head of Telstra Broadcast Services for a year before that. He moved quickly through the ranks at Discovery, going from SVP of Olympic technical distribution, to EVP of European & sports technology, then EVP of technology and operations for EMEA and APAC, and EVP & global head of broadcast technology & operations before becoming CTO.
Before Telstra Broadcast Services, Farnsworth had been COO and then CEO of Globecast Australia.
Farnsworth posted: "After six happy and challenging years at Discovery, I'll be leaving at the end of April. It has been an unbelievable experience which leaves me with an overwhelming sense of gratitude to all the amazing people I have been fortunate to work with.
"To have been lucky enough to be involved with three Olympic Games, the acquisition of many companies, company-wide transformations, a multitude of large technology projects and to travel the world is a life-changing journey. What next? Firstly the summer off with the family then the next chapter."
Farnsworth's departure comes as Discovery looks to finalise a joint venture with BT Sport in the UK. The broadcaster beat OTT platform DAZN to the deal, leading to many to laud the landmark deal. It is also merging with WarnerMedia, joining brands such as HBO, Warner Bros, Discovery, DC Comics, CNN, Cartoon Network, HGTV, Food Network, TBS, TNT, Eurosport, Magnolia, TLC, Animal Planet and ID.
Discovery declined to comment on Farnsworth's departure.