The acquisition will bolster Take 1's transcription, access and localisation services in the US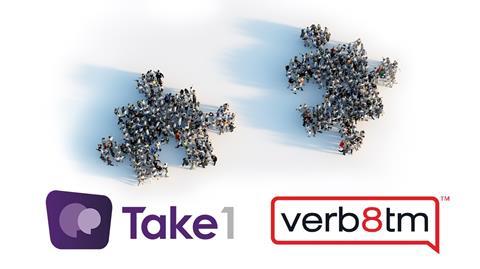 Transcription services company Take 1 is to acquire Maryland-based transcription and captioning company, Verb8tm. The acquisition, which completes at the end of this year, strengthens Take 1's position in the US with the addition of Verb8tm's staff and technology.
Verb8tm was established in 2007, originally as ICART, and provides affordable, high-quality captioning and transcribing services to several markets across the US.
Following the acquisition, Verb8tm's key management team will assume responsibility for operations across part of Take 1's business in the US, supplementing Take 1's freelance base of transcription, access and localisation professionals.
Take 1 CEO, Louise Tapia said: "All access and localisation services depend on high quality transcripts, so it just makes sense for us to invest in the talent, technology and workflows that Verb8tm has spent years researching and perfecting in these areas. Their addition to our team will strengthen the entire organisation and cement our position as a leading supplier of transcription, access and localisation services in the US."
Verb8tm founder, Ellyn Sheffield, added: "We've dedicated over a decade, at ICART and Verb8tm, to making audio and video accessible to global audiences through high quality transcribing and captioning. Take 1 is renowned for integrating technology and human workflows to create high quality content, but with the added benefits of an international client base and presence. Take 1 will provide our team with a fantastic opportunity to continue our legacy of excellence."