Broadcast Tech Fest (14-15 October) reveals programme for the two-day virtual event.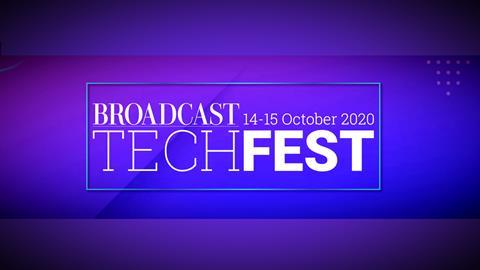 Broadcast has announced details about the speakers and sessions for Tech Fest 2020. The free-to-attend two-day virtual festival takes place on Wednesday 14 October and Thursday 15 October, exploring the latest and greatest creative production technology.
Each day is made up of a mixture of compelling speaker sessions, practical demos of the latest tech and case studies revealing the real-life benefits of tech innovations.
Tech Fest 2020 is being produced using the virtual event platform Hopin, offering an interactive and engaging event experience. Hear from leading industry speakers, contribute insight with interactive polls, meet members of your industry community via Event Chat and much more.
The programme for Tech Fest 2020 is below.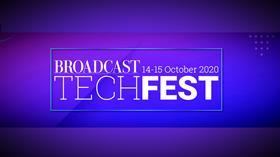 Day One: Producing in Lockdown
09:30 In conversation with Tania Alexander
Speaker Tania Alexander, Director of Factual Entertainment, Studio Lambert
Chair Jake Bickerton, Editor, Broadcast Tech
Tania Alexander reveals how the production and post-production of Gogglebox has adapted dramatically to the challenges of lockdown, enabling the production team to continue producing 30 x 60-minute episodes of Gogglebox a year for Channel 4.
10:00 Broadcaster panel
Speakers Mohammed Akhlaq, Chief Technology Officer, ITN; Morwen Williams, Head of UK Ops, BBC News; Katherine Gumeniuk, Senior Director, Sky Sports
A series of case studies on how different broadcasters responded to the Covid-19 crisis. This session will focus on how, almost overnight, all broadcasters were forced to establish entirely new, complex remote production operations, and work with production companies to create new, compelling content in the most challenging of circumstances.
11:00 Post-production panel
Speakers Emma Butt, ADR Recordist and Sound Editor, freelance; Zeb Achonu, TV/Film Editor, freelance
Chair Jake Bickerton, Editor, Broadcast Tech
A discussion about the impact of the pandemic on the post-production sector. Hear how post facilities had to overhaul their services from office-based to predominantly remote workflows the moment lockdown hit. The panel discussion looks at the long-term impact of this way of working and how new hybrid workflows are being established to provide clients with some of the pre-Covid options for working within socially distanced post house office environments.
14:00 Studio panel
Speakers Andy Waters, Head of Studios, Dock10; John O'Callaghan, Operations Director, BBC Studioworks
How have studios coped with the sweeping changes demanded by the return to production post-lockdown? What do the new procedures for filming on-set mean for clients? How has tech helped enable these changes?
15:00 Producer panel
Speakers Chris Jones, Head of Branded Content, Electric Robin; Jan Younghusband, Head of Commisioning, Music TV, BBC Television; Erron Gordon, Series Director for GMB & Peston, ITV
How did production companies adapt to survive the lockdown? With workflows transitioning to remote working incredibly quickly as soon as lockdown came into effect, how did this impact on the completion of projects, and the ability to continue production? With studio and location shoots on hold, what content was created and how did technology enable this to happen?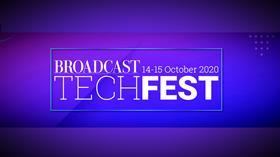 Day Two: 5G, Connectivity and the Cloud
10:00 The Producer, The Director, The Editor and The Cloud
Speaker Rupert Watson, M&E Sales, Jigsaw24
13:00 5G in Media and Broadcast
Speakers Matt Stagg, Director of Mobile Strategy, BT Sport; Claire Harvey, Key Account Manager, Red Bee Media; Geoff Goodwin, Senior Director, Studios, Verizon Media
Hear from members of the UK5G council discuss the impact of 5G in media broadcast and what the opportunities this creates for the industry.
14:00 Introduction to 6G
Speaker Alan Carlton, Vice President, InterDigital
A glimpse into the future with 6G, the possibilities it offers and what the needs are for this technology.
Tech Fest 2020 is free-to-attend, thanks to the contribution of our sponsors Jigsaw24 and Verizon Media.
To book your place on Tech Fest, click below.