The Farm Group commercial director Charlotte Layton shares an A-Z of working at the facility during the pandemic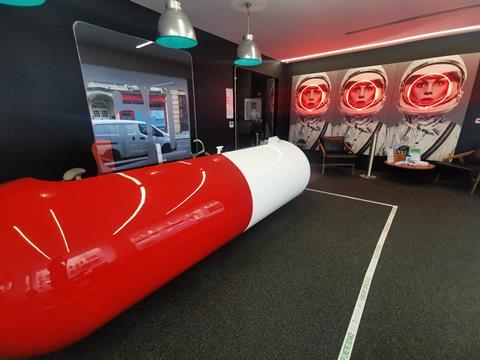 Apocalyptic – probably the most used adjective to describe empty streets and deserted Farm office areas with abandoned coats and shoes at post producers' desks
Bikes - by far the most popular method of transport to work, with one editor sharing; 'I haven't been on a bike for years - I couldn't actually walk upstairs to bed for the 1st couple of weeks'
Communication – those crucial initial 10 minutes of a session where a creative reads the room, creates a rapport and establishes trust are very different when carried out via the plethora of video conferencing platforms. Even trickier when meeting a new client.
Dress code – it seems that the standard attire for Farmers is cycling lycra, which is more than can be said of some of our clients…..our current winner for least dressed goes to a voiceover artist in his pants.
Emotions – fear featured highly, particularly in the first few weeks of lockdown. Anxiety was common as the decision to attend facilities was not just affecting the individual, but their family/friends in their homes as well.
Fast – our fast-turnaround edit team. Delivering shows like Ranganation, Home Alone With Joel Dommett and Redknapp's Home Fixture has really tested the team. With tight schedules and zero margin for error.
Guilt – leaving a partner at home to look after kids' home-schooling is playing on many peoples' minds, putting additional strain on family life in already challenging times.
Hair – personal grooming has become a concern, particularly when faced with video calls with multiple senior execs and commissioners a creative might not have met previously, leading to one of our mixers having a panic hair cut by his wife using his beard trimmer, resulting in a rather dramatic Peaky Blinders look.
Isolating – whilst many creatives are used to working in dark rooms on their own for hours on end, our edit support teams are used to the camaraderie and buzz of working together. Now they are isolated in single rooms, working incredibly tough hours, with no one to bounce ideas with.
Jobs – the real lull for the post industry is upon us now as pre-Covid work is in the main all finished and delivered, other projects are on hold and the Covid-commissions lessen. We all desperately wait for our production friends to find ways to start shooting safely and affordably.
Kindness – this pandemic really has brought out the very best in everyone. We are all looking out for one another and are greatly appreciative of the support, understanding that not all hold the same views, but that listening and respecting others' opinions is crucial.
Lunch - is a major issue due to the lack of runner service and open food outlets, so bringing in your own food is the new norm, although a certain editor has found this challenging; 'It amuses me that, having brought in my own packed lunch most days, I start tucking into it before 11am like a kid on a school trip'.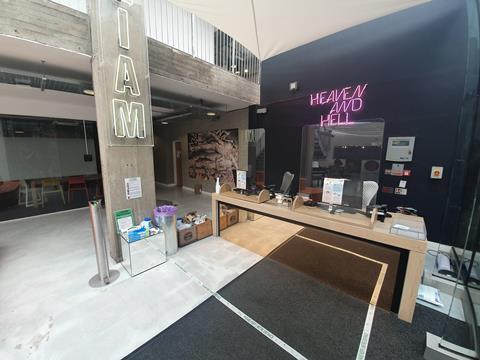 Mental health - the pressure on everyone has intensified. The transition into lockdown was so quick many felt challenged initially to find coping mechanisms as not all of us humans embrace quick change of any kind. Clients' expectations are at an all-time high as they figure out how to finish their shows to pre-lockdown delivery dates. We are all working harder for longer in very tough and daunting times. One of our edit assistants remarked, 'The hardest thing has been the added mental pressure. I'm triple checking every button I press with less time to do everything in than usual'.
Notes– our creatives have all found the process of receiving and actioning notes remotely an interesting challenge. Disparate opinions that are easily navigated when everyone is together in the suite becomes a more lengthy and convoluted process when they arrive sporadically via email at all times of day and night. Keeping very accurate records of changes made (and who requested them) has been mentioned by many as an aid to help keep consistency and continuity.
Ops – too often the unsung heroes, many of our edit assistants have been coming to work as many of their functions just can't be carried out at home. Creating their own 'war stories', it is these kinds of times that make veterans out of juniors. We celebrate their brilliance.
Pride – without exception, all of our Farmers expressed an overwhelming sense of pride in their role and their work, perhaps summed up best by this comment; 'Not going into work, was never a question for me whilst working on Hospital: Covid Specials. All I would think about is, I may not be an NHS keyworker, but I am happy to play any little part in getting their informative and incredible daily challenges out on TV for the nation to see and learn from'.
Quarantini – tough times yes, but our team of post producers have adapted so brilliantly from their Friday afternoon drinks, even if they are now via a Zoom link.
Remote working – many of our suites may be empty, but they are still working hard. Farmers in our facilities say there is something both strange and comforting to know how many edits are actually working remotely as they walk past rooms with Avid lights flashing away to themselves.
Success – we are so proud of the myriad of telly we have got to air during this lockdown period.
Teradici – not a term many at The Farm were familiar with pre-Covid, but for the first two weeks of lock down the expression, 'Are they on Terry yet?' was our most used phrase on Teams as it enables the bulk of our Avid estate to run remotely.
UHD – with such huge data working its way through our pipeline, particularly for delivery to the streamers, it has been imperative we continue to enable our support staff and creatives to access the right tools for the job, and where necessary share files with our clients at home so they remain included in the decision making process.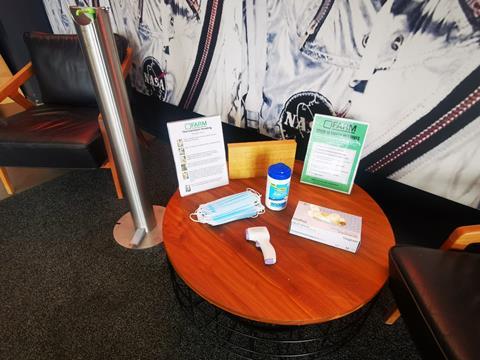 Viewings – enabling our clients to feel confident reviewing content remotely has been a real challenge, but with Fred Live, Streambox and Source Live we have really helped to enable productions to experience as close to their normal collaborative experience with our creatives as possible.
Weight gain/loss – in equal measures it appears half of our Farmers are svelte and trim from all of the cycling. The other half have been over-snacking, with one editor admitting he will be 'coming out of this much rounder'.
X-Factor – our IT and engineering team has it in spades. Their resilience, ingenuity and dedication has been phenomenal. It was a daunting challenge to turn The Farm inside out in a matter of days, enabling 100+ offline, online and audio suites to work remotely.
Yes – we continue to remain open for business and ready to say yes to all of our clients requests. We look forward to taking our many positive learnings to help modernise the post-production industry post-Covid.
Zzzzzz – tiredness is mentioned by many as start and finish times become blurred in this new way of working – something for us all to think about how to fix going forwards.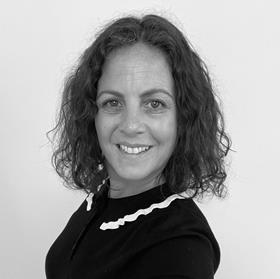 Charlotte Layton is group commercial director at The Farm Group