The Bayley Street facility has bolstered its HETV grading services to meet increasing demand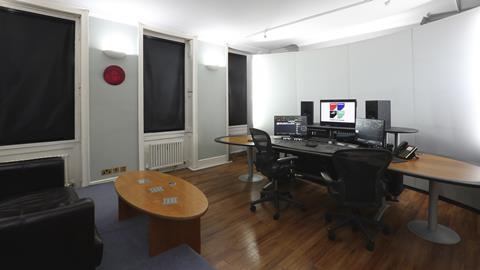 Post-production house The Edit Store has installed a Baselight colour grading suite at its Bayley Street facility to meet increasing demand from clients for 4K, UHD and HDR workflows and deliverables.
The Edit Store is part of Clear Cut Group and the suite also enables parallel workflows between the group's online suites and other Baselight colour grading suites for extra flexibility in the finishing process.
This installation is part of a planned programme of upgrades, undertaken by Clear Cut Group across all its central London sites to enable it to deliver enhanced services for 2022.
Mike Sanders, colourist, said: "This upgrade is really exciting. Baselight is a great system to work on. The addition of 4K/UHD and HDR capabilities at The Edit Store brings us in line with the rest of the Clear Cut Group's finishing facilities and enables us to work on some fantastic content. This enhanced toolset will help The Edit Store deliver even more creative programming to meet our clients' ambitions.
Jess Nottage, technical director, adds: "Adding Baselight to The Edit Store's service offering is a significant upgrade that perfectly complements their existing workflows. This latest installation is part of our ongoing technical upgrade throughout the Clear Cut Group, to enable HETV workflows across all finishing suites. We're consistently adapting to the technical requirements of production and futureproofing all of our services."