The businesses previously operating as Technicolor Post and Technicolor VFX will become part of The Farm Group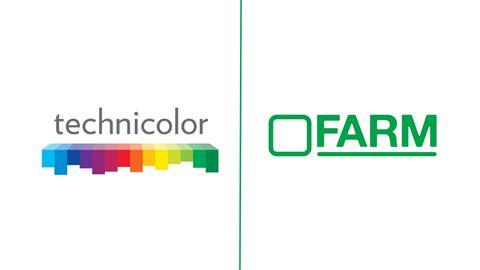 The Farm Group has acquired all the assets of Technicolor's post-production and VFX businesses in the UK.
The companies involved are the businesses operated under the 'Technicolor Post' and 'Technicolor VFX' brands, and not Technicolor-owned facilities such as The Mill and MPC.
The acquisition is expected to be completed by 30 April 2021.
In January, Broadcast revealed that The Farm's owner Streamland Media had acquired Technicolor Post for a reported US$36.5m (£26.8m). At the time, Streamland said the Technicolor Post business will be merged into Streamland Media's existing portfolio.
The latest announcement from Streamland Media, that The Farm Group has acquired Technicolor, appears to be formalising the details of the 'merging in' of Technicolor Post into the Streamland Media portfolio, as mentioned at the time of the initial acquisition.
Streamland Media operates numerous high-profile post-production businesses internationally, including Picture Shop, Finalé, The Farm, Ghost VFX, Formosa Group and Picture Head. It is headquartered in Los Angeles, and its businesses are based throughout the US., Canada, Europe and the UK.