Full-service post house spins off from its former home at Cherryduck Studios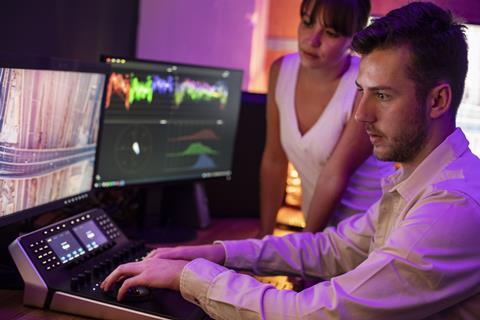 A full service post-production house, The Nest Post, has opened in East London, next to St Katharine's Docks.
Formerly part of production, studios and live streaming business, Cherryduck Studios, and based next door, The Nest Post has been split off to create a separate facility.
It remains co-owned by Cherryduck founders, James and Michelle Vellacott.
The Nest Post's facilities include edit, graphics and sound suites, a grading suite and a cinema screening room (pictured below).
James Vellacott says the decision to split it off from an in-house service at Cherryduck Studios to an independent business came about following an increase in demand for its services during lockdown.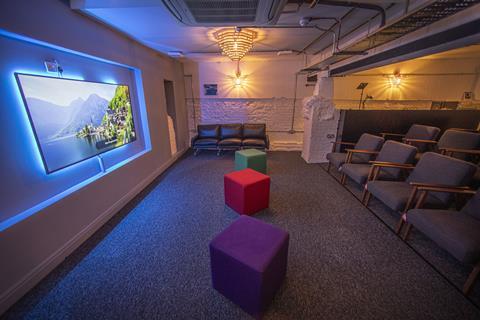 He told Broadcast: "We've seen a big jump in post since Covid and have now split post-production away from Cherryduck as a brand new business to create The Nest Post. We've launched a new post facility website and built a new 20 seat on-site screening/cinema room with the new 98" Samsung display and Genlec Dolby Atmos. This meets the criteria for Netflix accreditation for grading/audio and broadcast delivery specs.
"In the suites, we have put editors alongside graphics artists to maximise visual impact and workflows. We've been working for Sky TV and have just won the pitch to produce the new titling and graphics/vfx for their FYI series, as well as provide post-production on the series."
The Nest Post has also invested £80K in upgrading its aircon system.
Vellacott said: "It entirely removes the old air from the entire space in 15 minutes and replaces it with fresh air. This, along with our one-way system, hygiene stations and our Covid policy and risk assessment surpasses the Government 'Covid-safe' guidelines for the new normal."