Ryan Kamata, European product manager at Canon Europe looks back at the technology that's made the biggest impact on news broadcasting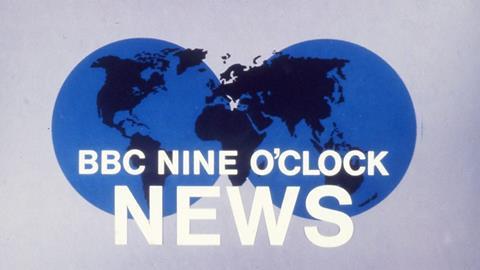 Almost a century ago, John Logie Baird's first public demonstration of the television to members of the Royal Institution took place. It was a technological revolution and a catalyst for the broadcast industry.
While broadcast covers many sectors, one which has seen a wealth of innovation over the years, is news. This week marks 50 years since the BBC's Nine O'clock News first aired on 14 September 1970. A direct response to ITN's launch of the News at Ten – it's competition - the show boasted a new broadcast studio of polystyrene padding and a fresh bulletin with a "weird electronic tinkle" as described by Robert Dougall, the newsreader that evening. It went on to air for 30 years, before changing to a 10pm timeslot, and makes up just one of the key moments in British broadcasting's rich history.
It's fair to say that both the way the industry produces, and the way we consume news now, would be incomprehensible to Baird all those years ago, maybe even to those working on the first production of the BBC Nine O'clock News.
A notable point in TV technology's timeline in the UK, is the introduction of colour. Those who were lucky enough to have a colour TV in the 60s were wowed to see their favourite shows in more detail than ever before. For news broadcasting, this 'new' trend brought about a need for larger studios and crews, primarily because of the size and weight of the colour cameras, which were cumbersome and took around four people to carry.
Fast forward to today and studios and crews look vastly different. Not only have they reduced in size thanks to more compact tech, but in the last seven months, due to restrictions created as a response to the Covid-19 pandemic, we have seen a sharp reduction in crew sizes and a rise of the solo shooter. In studios and on locations, this has resulted in greater demand for kit that is nimble, whilst still providing quality output.
Non-stop news started on the BBC in the early 90s and it was this change that paved the way for the future of news consumption, with many broadcasters following suit. Today, broadcasters are not only competing with more traditional channels than ever, but also with social media and online websites where a large per cent of the younger population now consume their news.
To meet this need, compact, and versatile kit is also important, as it's essential for reporters to be out and about filming the action, rather than just reporting from a studio, something which would be impossible with the clunky kit of the past. Streamlined workflows also play a part in this ensuring news can be captured and relayed to an audience within minutes – with a plethora of news always available at our fingertips, the focus shifts to the quality and timeliness of the information.
In addition to the expectation for 24-hour rolling news, news broadcasters today are also met with increasing demands for quality. With the rise of cinematic content on streaming services alongside the adoption of 4K TVs in many UK households, people are expecting high quality content whatever they're watching more than ever. This shift has created a need for high quality, optically excellent kit. Both camera and lens technology offering resolutions of 4K and above is now demanded by broadcasters to make everyday news content more immersive and compelling.
It is clear technology innovation and viewer demands sit at the heart of the development of news broadcasting. Only time will tell what technology adoption is next for the industry. What we do know is the demand for quantity and quality of content continues to rise, which is why we are looking to 8K and technologies like VR to understand the possibilities they hold for broadcasters to meet future viewer demands. Short term, we will no doubt continue to see the demand for 4K live news streaming, especially in sport, as viewers, want the action at their fingertips when it happens.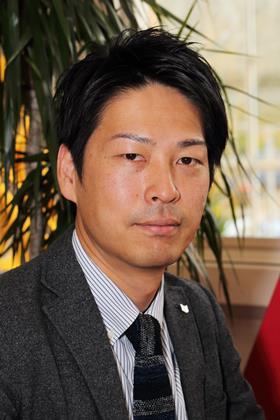 Ryan Kamata is European product manager at Canon Europe