The complex includes a virtual studio with pre-designed sets and facilities to handle complex remote productions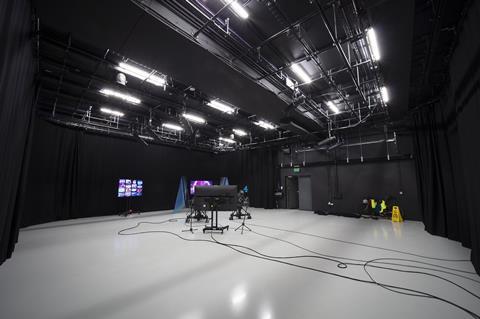 Timeline Television has launched a new studio and broadcast facility in Ealing, West London. The Ealing Broadcast Centre (EBC) is a 'state-of-the-art' 900sq m facility set over three floors. It includes a 2,000sq ft virtual studio with a 4.5m high lighting grid.
It's equipped with a multi-camera VR system using Unreal Engine and Brainstorm InfinitySet and has been created in partnership with graphics specialist MOOV. The Mo-Sys StarTracker system enables full 3D VR tracking on all types of cameras.
Timelime has pre-designed customisable high-end VR studio sets to enable a range of productions on more modest budgets to come in, choose their set, and get started quickly.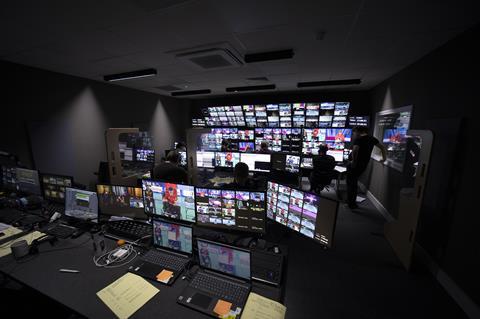 The EBC has all the usual facilities of a TV studio location - dressing rooms, make-up rooms, large production offices, green rooms, and so on. It also has online edit suites, voiceover booths, production control rooms, a VT replay room and global connectivity to all major hubs including BT Tower, NEP Connect and TATA, as well as satellite downlink capability.
Dave Harnett, head of operations at Timeline Television, said the facility has been created "to meet an ever-increasing client demand for large-scale productions and studio shows, and remote productions"
Nev Appleton, director and co-founder of MOOV, adds: "MOOV are delighted to be supporting the Timeline team in this new venture. The offering includes a complete, state-of the-art virtual studio design and production service, which will be complimented with AR and on-screen graphics."