Company providing a remote production service at each Blue Planet Live location with links back to Timeline's Ealing Broadcast centre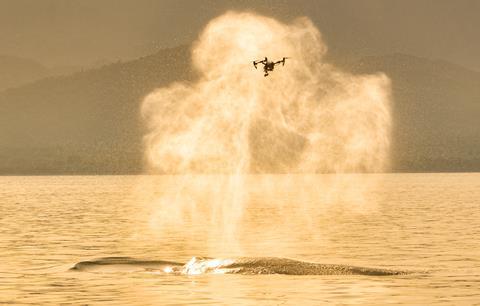 Timeline is supplying the technical broadcast facilities for the four-part Blue Planet Live, which started airing on BBC1 last night.
The show is broadcasting live from three different locations: Baja, Mexico; the Bahamas; and Australia's Great Barrier Reef.
Timeline is supplying a remote production service with a flyaway at each location with links back to its Ealing Broadcast centre where the majority of the production team are based.
The flyaway production facilities include vision and sound mixing, a network of wireless links to the remote cameras, a satellite uplink, and communications equipment all supported by Timeline specialist engineers.
The production team are working out of Timeline's new enlarged gallery which has two rows and seats up to 14 production crew with a separate sound control room with a Calrec Apollo 72 fader. A separate VT area seats 5 operators.
Chris Packham, Liz Bonnin and Steve Backshall are presenting the new live series which explores the health of the oceans and its wildlife.