Co-founder and CEO of Charisma.ai, Guy Gadney selects his five favourite examples of interactive TV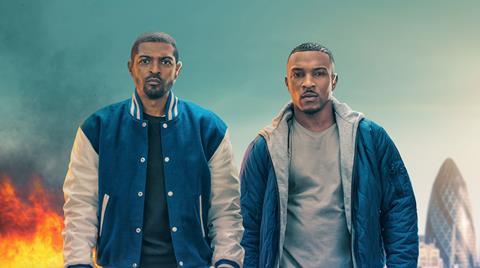 I dare say the term 'interactive television' conjures up a myriad of definitions and experiences within the television industry.
While its progression through the years has seen some tremendous highs, unfortunately – through various technological experiments – there have also been overambitious missteps.
However, in recent times the demand from audiences, SVoD services and broadcasters alike has seen this sector accelerate into something much more mainstream.
With this in mind, I've compiled a list of the defining milestones in the recent history of interactive television.
These are the moments that have seen audiences play an integral role in the story on their screens, and which might be signposts for the next step in audience participation.
This list focuses on immersive interactivity where the viewer feels a part of the show, as distinct from voting interactivity around game shows.
As with any shortlist, it misses out many other great projects, all of which are valuable additions to the future of entertainment.
These are the shows which surprised me the most, and which reinforced how powerful an addition interactivity can be to the right show.
1. NTV segment in 'Noel's House Party' (1991-1998)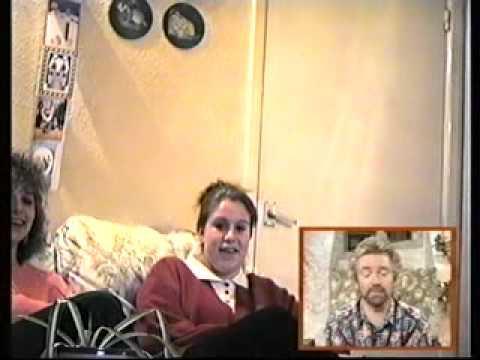 I know, I know! However, the magic of interactive TV is that, somehow, there is a two-way channel between our living rooms and the television shows we're watching. This makes us part of the show itself, alongside the characters we love.
This experience is the reason for the first choice, going back in time to Noel Edmonds' NTV segment in Noel's House Party. At a click of Noel's fingers, the show would cross live into a viewer's living room, surprising them as they watched. There was a lottery-chance that suddenly the nation would be watching you. Live. At home. This felt dangerous and edgy, and the fact that the format has been reprised by Ant and Dec is testament to the power of the two-way switch.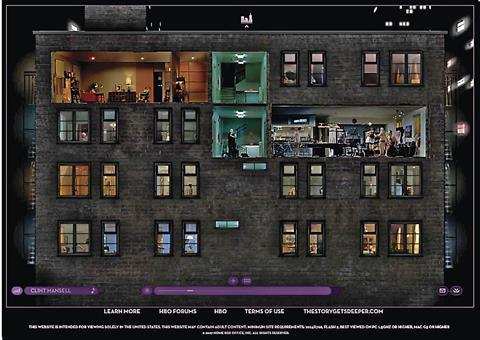 This voyeuristic concept was explored dramatically by HBO for their appropriately named Voyeur, where you followed the stories of people living in an apartment block. With the primary perspective as an apartment block with the exterior walls cut away so you can see into each apartment, the project was a swirling set of interweaving storylines which pulled us into peoples' lives. Voyeur was a critical success, helping cement HBO as a hugely innovative network.
3. Last Hours of Laura K (2015)
As cameras now become ubiquitous in our lives, storytellers continue to use found footage as a trope to make personal stories relatable. The idea of a single VHS tape containing the whole story of Blair Witch now seems quaint when CCTV monitors every move we make. The BBC explored this with Last Hours of Laura K, a murder mystery which asks the viewer to follow Laura's last 24 hours through captured CCTV, social media feeds, London Underground and other means. Among the crowd is the killer stalking her. Your role is to uncover them. Produced through the BBC Writers Room, The Last Hours of Laura K was a rich and immersive story that brought us into Laura's life just as it ended.
4. Black Mirror's Bandersnatch (2018)
Any top five list must include Netflix's interactive episode of Black Mirror, Bandersnatch. This single project reignited interactive television conversations around the world, and their ongoing investment proves how they see this as a valuable way to reach audiences and differentiate their services. While the episode was limited by technology to button 'yes/no' choices and relied heavily on choose-your-own-adventure storytelling, it resonated with the industry and audiences, spurring ongoing interactive episodes of Bear Grylls, Kimmy Schmidt, and likely original interactive content programmes in the future that are more immersive.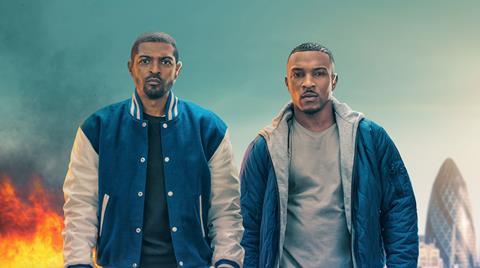 Number five on the list is Sky TV's interactive episode for Vertigo Films' Bulletproof. Powered and co-produced by Charisma.ai, this made a subtle but important change to the interactive television world, casting the viewer as part of the story sitting opposite a dangerous suspect called Hanson. Using Charisma.ai's narrative speech engine, the viewer talked directly to Hanson, who talked back to you. With four victims' lives at stake, you had to convince Hanson to back out of his plan and save lives. Bulletproof heralds the next step in interactive television, using the latest AI technology to bring characters to life, and tell stories in a more intimate and engaging way.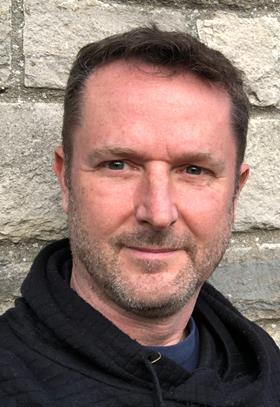 Guy Gadney is Co-Founder and CEO of interactive storytelling specialist Charisma.ai, which powers projects including Sky's recent interactive TV drama Bulletproof