Flix Facilities' animation, titles and full post on this 30 x 15-minute kids' series.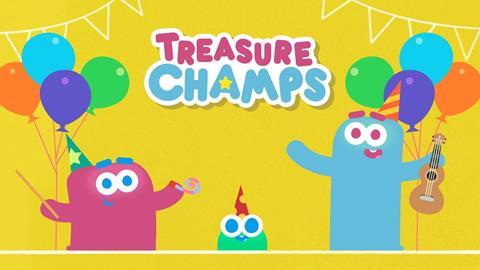 Client Three Arrows Media
Animation and post Flix Facilities
Brief Animation, titles and full post on this 30 x 15-minute series for CBeebies.
How it was done Treasure Champs features two animated characters who explore a different value or 'treasure' in each episode. Animators, designers, storyboard artists and compositors at Flix delivered the animation, including the title sequence. Storyboards and animatics were created in Storyboard Pro, in tandem with Fat City Films. The 2D animation was produced in Toonboom Harmony. Final picture post was composited by the CGI team, overseen by lead compositor David Wolstenholme. Finished shots were given to online editor Joshua Irwin, who used Avid Symphony for further compositing with the live-action sequences. The dubbing mixer was Hannah Fairclough.
Watch it Now on BBC iPlayer