The product provides TV producers with a more professional alternative to off-the-shelf videoconferencing packages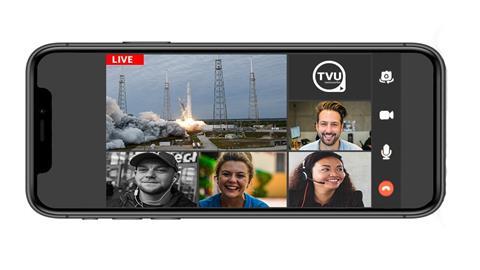 Cloud-based live video specialist TVU Networks has updated its TVU Producer product with remote production tool Partyline.
Partyline enables live and pre-recorded productions to include input from participants "as though they were in the same physical studio," says TVU.
All participants access Partyline through a shared URL, which allows them to watch all program feeds live and interact, discuss, control and participate in the production together in real-time.
TVU Networks' CEO Paul Shen, said: "The global Covid pandemic has shifted the dynamic of TV production collaboration, requiring talent and technical staff to produce programming from their living rooms. Thus far, they've relied on readily available videoconferencing solutions that have significant limitations when it comes to professional studio production, particularly for true team collaboration. The challenge is how to bring the production crew, technical team, talent and tools together in a virtual studio environment, while producing a full HD/4K broadcast quality video remotely. Professional broadcasters require the ability to interact in real-time while producing programs in fully synchronised and broadcast quality audio and video. It should be as close to in-person communication and interaction as possible."