Proposed studios complex will still go ahead following the fire at the former Littlewoods building in Liverpool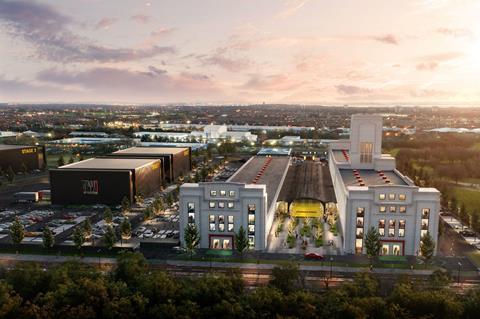 Twickenham Film Studios has confirmed its plans to create a major TV and film studio at the former Littlewoods building in Liverpool remain unchanged after the building caught fire on Sunday night.
The fire, which is now under control, destroyed the roof and upper floor of one of the wings of the building but the integrity of the building is still intact.
Fortunately, the section of the art deco building proposed to be used for the studios wasn't adversely impacted by the fire.
Andrew Boswell, commercial director, Twickenham Studios confirmed to Broadcast: "Our plans remain unaffected despite the unfortunate fire which was in a different wing of the existing building."
The building first opened in 1938 as home to the pools coupons arm of Littlewoods. It has been empty since 2003. 12 weeks ago, the plans were unveiled to turn it into a film and TV studios complex. The site's developer Capital and Centric is to reveal its plans for Littlewoods Studios tonight at Liverpool Anglican Cathedral.
The cause of the fire has yet to be established.
PICTURED: Artist's impression of Littlewoods Studios (source: Littlewoods Studios)