It aims to provide an alternative route into the industry to internships.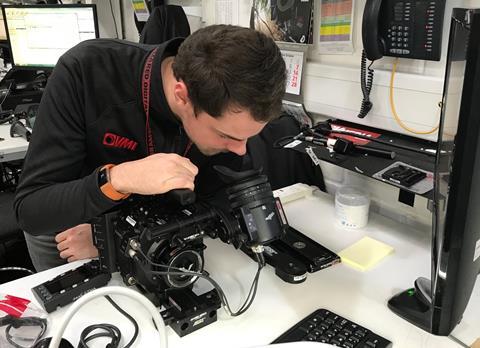 The UK "Camera Tech" Apprenticeship Standard is searching for its first intake of apprentices.
Originally planned for a 2020 start, the scheme will now look to get going in summer/autumn 2021 due to the uncertainty created by the pandemic.
Four training providers are currently being appraised for the awarding of the contract to do the Apprenticeship training: West London College, London Skills Academy, All Spring Media and ETC. This will be awarded in March, leaving time to prepare course material for the formal launch.
The first intake is expected to be brought in in September, with around 20 applicants will be recruited for the scheme.
Applicants will work four days a week at a rental house, with the other day spent at a training provider or college. The two-year course is aimed at 16-19 year-old school leavers, although is also open to adults who have already received funds for high level training. In some situations sponsoring companies would need to fund an adult's training, but other solutions are also being looked at.
At the end of the course, successful apprentices will receive a Level 3 qualification recognised by the TV industry, and will be guaranteed a full-time role at the company that recruited them - replacing the current system that sees interns regularly move on once they are trained.
The 'Trailblazer Group' who started this process after organisation by VMI managing director Barry Bassett, includes VMI, S+O Media, Panavision, Movietech, ARRI Rental, Shoot Blue, CVP, Focus 24, Shift-4, Brownian Motion, Take-2 and also CVP and later interest was expressed from Pro Motion, Aimimage, Visual Impact 24-7 & Pixi Pixel and also No Drama and Provision from Manchester and Progressive Media in Scotland.
The majority of these companies hope to recruit two apprentices each for the formal launch this year.
Further information and how to apply can be found here, on the Institute for Apprenticeships website.