Trade bodies reveal newly elected council members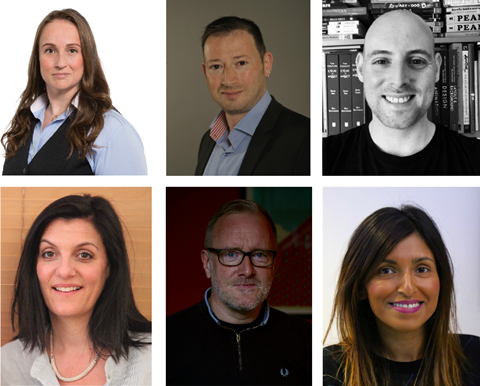 Trade bodies UK Screen Alliance and Animation UK have elected new council representatives. The organisations joined together in November 2016, and their respective councils are their main policy-making bodies.
The UK Screen Facilities Council election went to a member vote, while the number of nominations in the Animation UK Council matched the number of available seats so a member vote wasn't required.
Mark Taylor from A Productions and BAFTA and Emmy award winning producer Jamie Badminton from Karrot Entertainment have joined the Animation UK Council. They will sit alongside Erica Darby of Spider Eye, Phil Dobree at Jellyfish Pictures, Ruth Fielding from Lupus Films, Ed Galton at CAKE, Oli Hyatt at Blue Zoo, Ian Liddell from Studio Liddell, Julie Lockhart of Locksmith Animation, Ian Mackinnon from Mackinnon & Saunders, Dave Sproxton at Aardman Animations and Kate O'Connor, executive chair – Animation UK.
Talking about his new role on the Animation UK Council, Taylor said: "Ensuring Animation UK has a voice that best represents the wonderfully talented, diverse and creative production talent within the wider animation community is vital."
Badminton added: "There's an important message to spread about the untapped excellence in the UK and build investor confidence around the world."
UK Screen Facilities Council
The newly appointed representatives of the UK Screen Facilities Council election are Lucy Ainsworth-Taylor from BlueBolt, Milly Ali at Timeline North, Cara Sheppard of Warner Bros. De Lane Lea and Darren Woolfson from Pinewood.
Mike Kelt from Artem and Claire McGrane at Company 3 were re-elected to the council. Representatives remaining in situ are Fiona Walkinshaw of Framestore, Will Cohen from Milk VFX, Rich Moss at Gorilla TV, JP Dash from Fifty Fifty Post and Sean Costelloe at The Mill.
Following her election onto the council, Sheppard said: "I believe my wealth of experience in several sectors across post-production lends itself well to me providing valuable input as well as a passion to support diversity and apprenticeship schemes within the industry."
Ainsworth-Taylor said: "UK Screen have consistently supported the UK post industry and I look forward to playing a role in helping them to continue to set the agenda for our future success."
"UK Screen's role of providing greater influence than its members can individually is an essential support to the industry as a whole," added Woolfson. "Driving the debate and supporting change and innovation is the area in which I hope to offer a strong contribution."
Ali said: "I hope in my role on the UK Screen Facilities Council to represent the regional voices of post-production and offer valuable insight in to the creative community based in the North of England."
UK Screen Alliance CEO, Neil Hatton said: "The line-up of the new councils is really strong and represents the broad range of interests present in our membership. I'm also really pleased that the councils are diverse and that we have increased the number of women on the Facilities Council to almost 50/50."
PICTURED: Clockwise, from top left: Cara Sheppard, Darren Woolfson, Jamie Badminton, Milly Ali, Mark Taylor, Lucy Ainsworth-Taylor