The companies will continue to work together on UKTV's in-house post facilities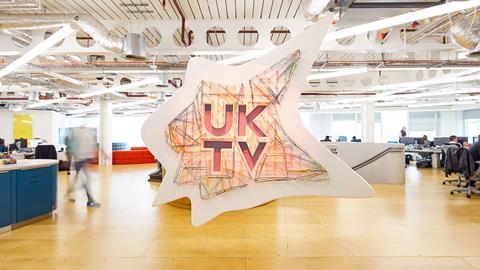 UKTV has renewed its contract with The Farm Group to manage its in-house post facilities in Hammersmith. The renewed contract extends the partnership for another five years and includes a refresh of the technology, including a change to Adobe Premiere editing platforms and the implementation of a new asset management system.
The facility will continue to be staffed by The Farm's operational and creative teams, including online editors and dubbing mixers, working with the UKTV Creative team to produce short-form content such as on-air promos and brand campaigns.
The Farm team will also continue to manage channel continuity announcements on site.
The in-house facilities will be led by Chris Chalmers, director of partnerships, who oversees The Farm's managed service contracts.
He said: "I'm thrilled to be continuing our partnership with UKTV, and excited for the new technology that we will be working with, which will create a truly unique and innovative service for both the UKTV production and The Farm team."
Adam Morris, technical director at The Farm, added: "Switching to Adobe end-to-end allows for the innovative IPV Curator panels to provide the whole creative team with the opportunity to collaborate in new and more efficient ways. Finding, managing and interacting with content should be the easiest thing in the world. IPV Curator delivers that via the web and straight into the Adobe suite."
Scott Russell, creative director at UKTV, said: "Over the past six years The Farm have been an instrumental part of the success of UKTV and the evolution of UKTV Creative into a full service agency. This new deal allows us to continue to grow our successful partnership with innovative new technology in place to provide us with the tools to work much more flexibly in the future."