Picture Shop's deal values UK company at £50m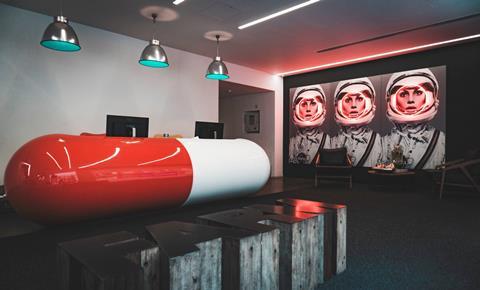 WPP is on the verge of selling its 75% stake in The Farm Group, according to a report in The Times.
Burbank, California post-production and VFX company Picture Shop is reportedly close to confirming its investment in The Farm Group. It's a deal that values The Farm Group at around £50m.
The Picture Shop is a 36,000 sq ft facility with seven grading suites, four edit rooms, three Flame suites and a VFX wing for up to 100 artists.
It's reportedly "unclear" if the Picture Shop's purchase of The Farm Group includes the additional 25% of the business that's owned by The Farm's founders Nicky Sargent and Vikki Dunn.
WPP's offloading of The Farm Group is part of a strategy to "slim down" its assets, under the new leadership of Mark Read. The business is seen as one of the "fringe operations" in WPP's vast portfolio of companies.
The Picture Shop's investment in The Farm Group is expected to be confirmed this week. The last accounts filed by The Farm Group (for the year to December 2017) show it generated revenues of £28m and a pre-tax profit of £2.2m.
Broadcast reported last year that it was The Farm Group rather than WPP that instigated the search for a new backer and had hired Cavendish Corporate Finance to handle the sale. Sargent told Broadcast at the time that she wants The Farm to be in the "right home" where a new shareholder "can invest and back us". She said that the new shareholder is unlikely to be another post production company.
With bases in London, Manchester, Bristol and Los Angeles, The Farm's recent projects include series two of Sky Atlantic's Riviera , ITV's Britain's Got Talent and Netflix's Formula 1: Drive to Survive.