Online store offers set-price, commission-free listings for used production tech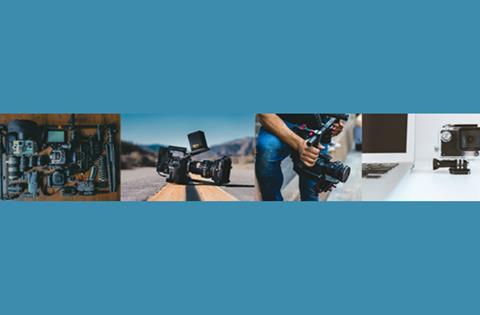 A website for buying and selling used professional production kit has been launched by a freelance director of photography, providing set-price, commission-free listings of second-hand tech.
Gear Junkie has been up and running for a month and currently has around 130 listed items for sale, in categories including cameras, audio, drones, editing, lenses, vintage lenses and 360/VR.
The equipment listed today includes a Canon XF305 camcorder with batteries and charger for £1,500, a Sony A7S and cage for £950, a Rotolight Anova 2 with flightcase for £1,000 and a Miller Arrow 40 tripod for £2,000.
However, while the camera, tripod and lighting sections are fairly well populated with products, some of the categories such as drones and film lenses have no listings at present.
Gear Junkie's creator Ashley Meneely told Broadcast: "Technology moves very fast in the tech world and as a freelance director of photography, I have always owned gear that I no longer use or has a newer version available. My work colleagues in camera, sound, lighting, grip and editing departments are the same."
"Consumer products have also started to merge with broadcast and there are more and more people making films and television on domestic gear - DSLRs, basic tripods, LED lights, mics and lenses – so Gear Junkie is a place where these items can be advertised or sourced opening it up to a far larger market. The seller keeps all of the money, which is much fairer than losing another 3-10% as charged on other sites," adds Meneely.
Gear Junkie is currently providing three free listings to new users, then the cost is £24.99 + vat for up to three listings, or £89.99 + vat for up to 20 listings. All listings are currently all in pound sterling, but support for prices in local currencies is "coming soon".