A short video recap of the first Broadcast Tech Innovation Awards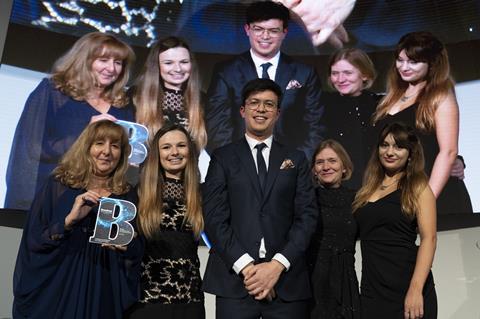 Broadcast has released a 2-min video recap of the Broadcast Tech Innovation Awards 2019. The sold-out awards were held at 8 Northumberland Avenue, London on 17 October, and hosted by comedian Phil Wang. The awards honoured the exceptional teams behind the most outstanding broadcast productions of the past year.
The awards spotlight the industry talent creating the television productions with the biggest impact, with categories divided into five themes - Sport; Creative Excellence; Cloud and Media Management; Immersive; and Standout Talent.
To find out more about the awards, and for a full list of winners, click here.
Click here for a gallery of images from the night.
Watch the short video below.
Broadcast has confirmed the Broadcast Tech Innovation Awards will return next year with an expanded set of categories and a new, larger venue, to cater for the unprecedented demand for tickets at this year's inaugural event. Further details will be released early 2020.