The company believes the move allows it to share the risks of building and upgrading production capabilities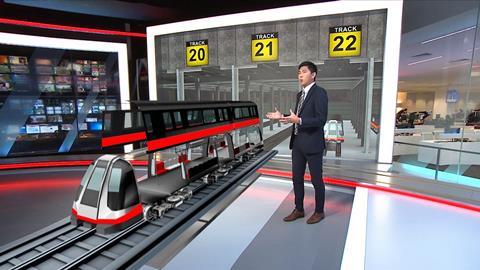 Real-time 3D graphics specialist Vizrt has launched a recurring billing system, Flexible Access
The company claims it will see them share the risks in building or upgrading production capabilities in advance of value generation.
Instead of paying up-front for kit, media producers will be able to pay a subscription for what they need at any one time. They will be able to scale up or down depending on how many journalists need creative tools, how many studio outputs are needed, how many tracked cameras deliver augmented reality, etc.
There are five plans, or Vizrt Solution Suites, available: Vizrt Newsroom, Extended Reality, Production Control, Media Workflow, or Channel Branding. Prices start at $1,795 (£1,310) a month, and are available immediately.
CEO and president of the Vizrt Group, Michael Hallén, said: "Flexible Access provides greater control over operating costs, lowers the barrier to entry, and accelerates return on investment. Our new Vizrt Solution Suites make our solutions easier to access and align to real customer outcomes, giving our customers swifter and surer routes to value."