Revoicing film and TV shows in post is a major part localising content for international distribution. Kevin Hilton finds out what it takes from the artists involved
In 2010, Paris Match magazine ran a story with the headline 'Columbo loses his voice'. The story was reporting the death of actor Serge Sauvion, who was best known as the voice of Peter Falk's shabby detective on French television.
Contemporary voice artists in France, Italy, Germany and Spain are similarly regarded in high esteem, making a character more relatable by speaking in the audience's own language.
This kind of localisation is a major aspect of post-production outside the US and UK markets, with companies including BTI Studio, Deluxe and SDI Media specialising in producing specific versions for different territories around the world.
Revoicing a production involves a large team, from translators and dubbing authors to directors, recording engineers and quality control staff, in addition to the voice artists themselves.
Fred Taieb, director of audio services for Deluxe France, says: "Dubbing a project is about 70% to 80% more expensive than subtitling, which is a lot faster. But it tends to be the norm in France, where 80% of the audience prefer dubbing to subtitling.
"Our goal is to be as truthful as possible to the domestic version. The most important thing is to find a great character match with a similar kind of voice to make sure the character will be reproduced as closely as possible to the original in the local language."
Deluxe Spain managing director Ramón Martos says the power and appeal of a foreign-language performance is down to it being "a product of the acting capabilities of both the original actor and the dubbing actor".
Here, some of Europe's leading voice artists talk about the job and the roles for which they are best known.
DIETMAR WUNDER
THE GERMAN BOND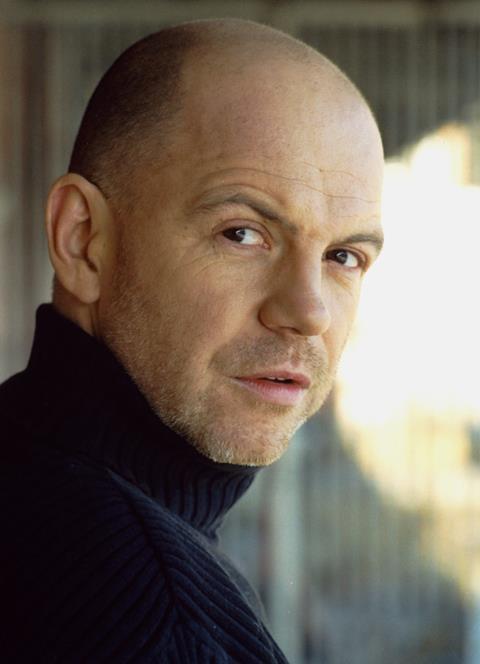 James Bond is among the highest profile movie roles, so being the voice of 007 in the many different countries where the franchise is screened is a big deal. It's something Dietmar Wunder knows all about.
Since 2006's Casino Royale, Wunder has provided the German tones of Daniel Craig, adding to his substantial list of dubbing credits, which also include Hollywood actors Adam Sandler, Don Cheadle, Sam Rockwell and Cuba Gooding Jr.
Wunder started working as a voice artist in 1990, when he met an actor who was already involved in the field. "I asked him if I could see how it worked and he invited me along.
My first role was as a stuttering student in Happy Days. It all started from there," he says.
With a healthy list of on-screen film credits and a part in a new English-language sitcom for German TV (The Finellis), Wunder is grateful for the variety of work he gets, with his voice being a key aspect.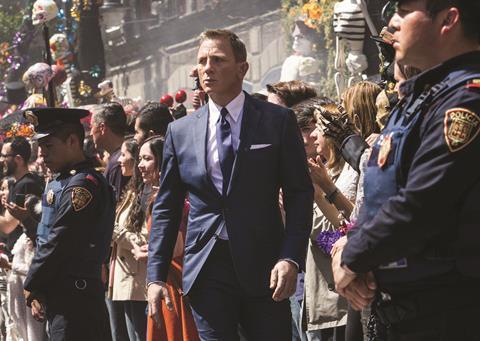 "I do a lot of audio books, live readings and commercials. Right now, I am the German voice of Porsche."
Wunder sees dubbing as a "special kind of art", which requires him to do the same things as the in-vision actor. "You take the emotions and performance from the original actor and make it believable in German," he says.
"The difference is being in a studio and not on set. It is like performing in your head, almost a kind of method dubbing."
The popularity of audiobooks in Germany has raised the profile of dubbing over recent years. Wunder says more people are now saying they know his voice, with one role in particular bringing him attention: "Recently I went shopping and two women said, 'You know what, you sound a little like James Bond.'"
CHRISTOPHE LEMOINE
THE FRENCH SEAN ASTIN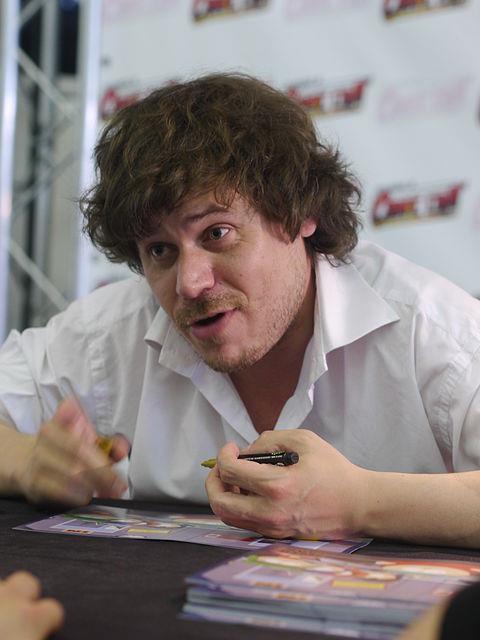 Many voice artists have been doing the job for a long time, but probably not as long as Christophe Lemoine. He was a nine-year-old taking drama classes when his teacher was asked to suggest two children to dub characters in an Italian film. "That's how it all started," he says. "And I haven't stopped since."
His roster of stars includes Jack Black, who he has voiced since Shallow Hal (2001), Sean Astin (from playing Sam
Gamgee in The Lord Of The Rings trilogy, 2001-2003), James Corden, Ricky Gervais and, in complete contrast, Eric Cartman and Butters Stotch on South Park.
On average, Lemoine says, dubbing a film takes six to 10 days, depending on the length and complexity of the dialogue, with a 52-minute TV episode requiring about a day.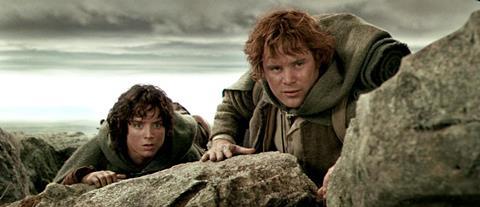 Lemoine says the French are increasingly sensitive to "the French voice" and like to put faces to the voices they hear. "South Park is very popular in France among young people. Often I am recognised in the street even before I speak and people have asked me to record messages on their answering machines."
By coincidence, Lemoine does bear a resemblance to one of his stars: "I look a lot like Sean Astin. When we were first introduced, we laughed."
SERGIO ZAMORA
THE SPANISH JOAQUIN PHOENIX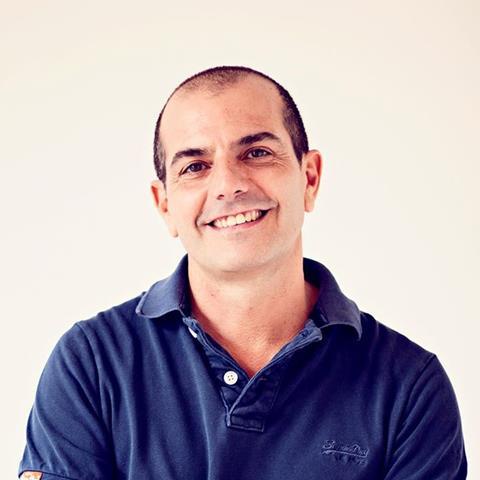 Starting out in translation and production at a small dubbing studio when he was 18, Sergio Zamora made the switch to voice work about a year later. In the 35 years since then, he has voiced an impressive list of Hollywood stars, including Matthew McConaughey, Bradley Cooper, Colin Farrell and Keanu Reeves.
He says Joaquin Phoenix is one of his favourites. He has been dubbing the US actor since he broke away from child roles in the Nicole Kidman black comedy To Die For (1995).
Zamora says the best approach to revoicing is to stay true to the source performance: "I always try not to change the original acting too much. But in animated films, you can bring your own style."
JOSÉ LUCCIONI
THE FRENCH AL PACINO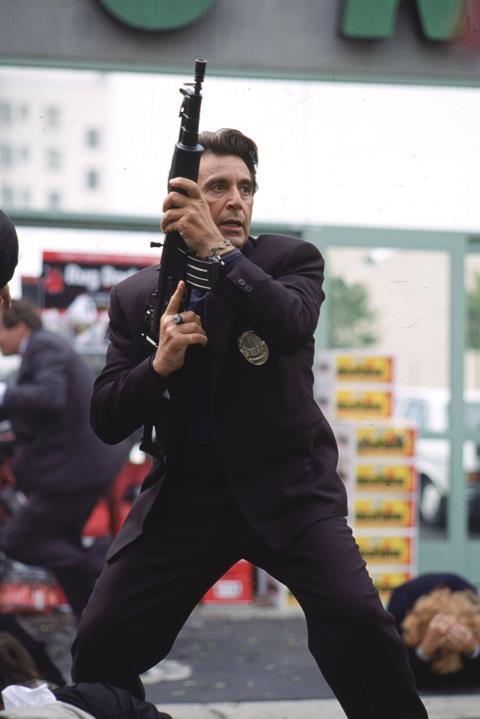 Many actors have ambitions to direct, and voice artists are no different. As well as extensive experience as a dubbing actor, José Luccioni now regularly works as an artistic director. Recent films on which he has directed the revoicing include Mary Queen Of Scots and Black Panther.
Originally a theatre actor, Luccioni was the first French voice of both Richard Gere and John Travolta. He has also voiced Nick Nolte, Donald Sutherland, Burt Reynolds and James Caan. His longest-running roles are Beau Bridges (35 years) and Al Pacino (25 years, since Heat in 1995).
Luccioni worked on The Godfather and its first sequel, directing the dubbing but being the voice of Marlon Brando rather than Pacino. He says the goal is to get as close to the original version as possible: "Our voicing style must match theirs. That's why it's 'easier' to dub an excellent actor like Pacino."
As to whether he likes all the films he works on, Luccioni is pragmatic: "There are ones I've dubbed that were very bad or I did not like. But it's important to act as if every film is a masterpiece, to be professional.
"I'm not Pacino or Bridges, I'm just their voice. The biggest difficulty is to play like the other. We are not here to replay a scene but to do it as in the original."
LAURA PRÉJEAN
THE FRENCH KRISTEN BELL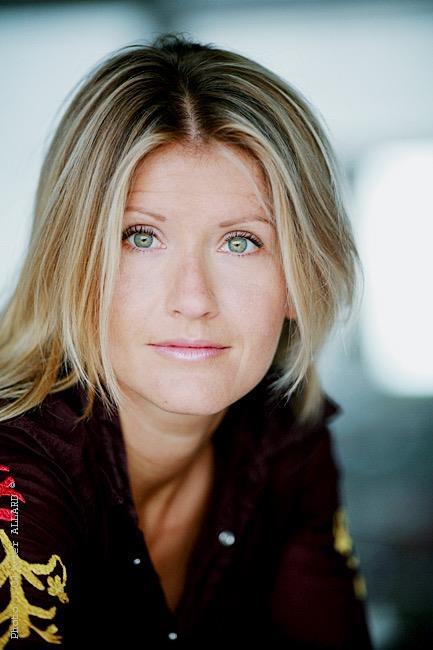 Acting families are not unusual. Less common, however, is a voiceover dynasty, but Laura Préjean has embraced both sides of the acting profession and built a career in dubbing US fi lms and TV series.
Her father, Patrick Préjean, has extensive voice credits as well as appearances in films and TV productions; her grandfather, Albert Préjean, began his career as a stuntman before graduating into acting.
Despite her father's background, Préjean did not immediately go into voice work. She was 17 years old and working on stage when a dubbing director came to see her performance; he suggested she try out for what she describes as a "speciality".
Now, 20 years later, Préjean has an established career as the French voices of Drew Barrymore, Rachel Weisz, Kristen Bell and Kaley Cuoco.
Préjean says the aim is to "try to reproduce the sense of the original actor very precisely". Sometimes, she adds, the public recognise her as the voice of the American stars, which is "very kind and touching".