The post-production house has expanded to offer a wider range of services to their clients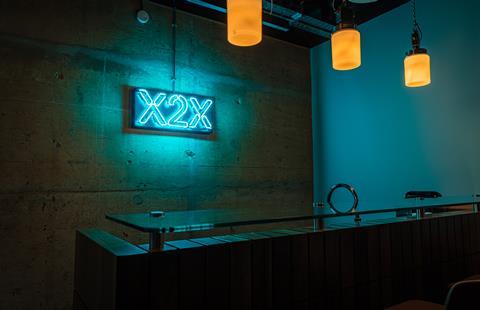 Dailies and DI grading post-production house X2X Creative has expanded its services by opening a second facility at 1a Poland Street (a HDR suite at the facility is pictured below).
Its new building is across the road from its original office and means X2X Creative now offers two HDR grading suites, two Baselight rooms, a Grade1 Sony HX310 mastering panel, a Barco 4K-P projector, and an in-house screening theatre. An MTI Cortex mastering system enables mastering of DCPs, IMFs & AS-11 files.
Dark fibre connects the two facilities, providing a 100GB network infrastructure.
X2X Creative was formerly known as SHED and is part of the X2X Media Group, which also includes PIX and CODEX.
It has recently provided dailies and DI services to To Be Someone, Gunpowder Milkshake for Studio Canal, and No One gets Out Alive for Netflix.
Director of sales, Justin Lanchbury, said: "The UK is currently one of the hottest destinations for high-end production and post production and everywhere is full to capacity. It's an extremely busy time and we are very excited to be able to support this extra demand with high-calibre creative talent and resources."