The facility should be completed in Wakefield later this year.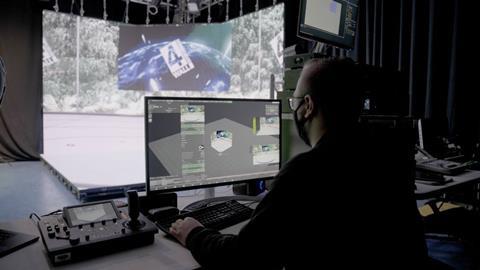 Live events innovation centre XPLOR has announced that it will create a £1 million extended reality (XR) studio in Wakfield, Yorkshire.
A first for the area, the studio will be based in the XPLOR Production Park campus that is already on location. It will be named the Centre for Virtual Production, and completed later this year.
The centre will be open to creatives, film and production studios, businesses and creative agencies to build fully immersive video sets for film commercials, virtual events or live broadcasts.
XPLOR development director Jim Farmery said: "We're really excited to be launching the XR studio this year – one of the first of its kind in Yorkshire – and in offering a trial run of its capabilities to SMEs and businesses across the region.
"Before we install it in its final home within the XPLOR development this autumn, we're holding a residential weekend in August for businesses across the North's creative clusters to come down and take part in a hands-on trial of the tech.
"We're gathering insights from the attendees to gain a holistic view of the tech's multi-sector application; whether that's from freelancers, TV production companies, events businesses, creatives or design agencies.
"We believe it represents a really exciting investment in the future of the region's blossoming creative industries, which we hope will further bolster Yorkshire's position as a world-leading centre of excellence in film, TV and live event production."
This development comes as virtual production experiences growth in the UK, with the country's largest independent virtual production studio opening in London this month and the UK's first carbon neutral film created with virtual production just this week. Co-founders of virtual production companies MARS Volume and Bild Studios, David Bajt and Rowan Pitts, recently outlined the future of virtual production for Broadcast Tech.