The best young tech talent of 2017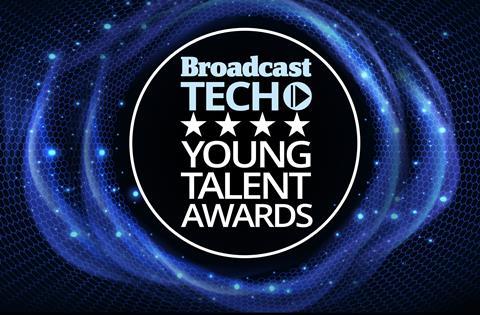 Broadcast TECH has revealed the shortlist for the Young Talent Awards 2017, with nominations in 11 different categories including colourist, audio post production, producer, offline editor and VFX.
The winners of these and another two categories will be announced at the Young Talent Awards Evening on 1 November at the Ham Yard Hotel, Soho.
The Broadcast TECH Young Talent Awards Special Achievement award, honouring an individual who has made an outstanding impact on the industry over the last 12 months, will be announced on the night.
Also at the awards evening we will reveal the winner of the VR/AR category. This individual stood out so much from all the nominees we received in this category that they were a clear winner.
A big thank you to everyone who entered the awards this year – we had an overwhelming response, making the shortlisting extremely challenging. There are so many truly inspirational people working in all areas of production and post-production who have achieved so much at such a young age.
The Broadcast TECH Young Talent Awards honour outstanding individuals under 30 years old working in technology and post-production. It is backed by headline sponsor Procam and category sponsors Panasonic, Ross Video, Blackmagic Design and the Hospital Club.
"The TECH Young Talent Awards give a huge boost to young people in the industry"
James Emtage, former winner
The winner of the Young Producer of the Year prize in 2014, Raucous Productions development executive James Emtage said: "It was a real honour. The fact that the awards focus on the under-30s gives a huge boost to young people in the industry, especially those who like to experiment with new technology."
Laura Howarth-Kirke, a previous winner of the Women in Technology award, added: "Being nominated meant being recognised for my work inspiring women and young people about technology. I was elated when I won because I am passionate about this subject and it makes me stand out from the crowd to prospective employers."
The full list of nominations for the Broadcast TECH Young Talent Awards 2017 are below.
Congratulations to everyone who made the shortlist.
Broadcast TECH Young Talent Awards 2017 nominations

| Company name | Name of nominee | Nominated by | Category |
| --- | --- | --- | --- |
| Hackenbacker | Ben Chick | Sam Petrie | Audio Post Production |
| Splice Post Production | James Whittlesea | Kate Higham | Audio Post Production |
| The Farm Group | Emilie Thomson | Nick Fry | Audio Post Production |
| Technicolor | James Drake | Louise Stevenson | Audio Post Production |
| | | | |
| Fresh Audio Crew | Mike McGinn | Martin Clarke | Audio Production |
| Strawberry Blond TV | Myke Dunn | Steve Wynne | Audio Production |
| | | | |
| Strawberry Blond TV | Fergus Thom | Steve Wynne | Camera Operator |
| Icon Films | Laurence Hamilton-Baille | Jonny Young | Camera Operator |
| True North | Ben Sheldon | Sallie Leak | Camera Operator |
| | | | |
| Freelance | Rebecca Goodeve | Thomas Urbye | Colourist |
| The Farm Group | Max Goldini | Aidan Farrell | Colourist |
| Coffee & TV | George Neave | Rhi Hardy | Colourist |
| | | | |
| | | | |
| Splice Post Production | Jack Howells | Kate Higham | Engineer |
| Timeline TV | Katie Chamberlayne | Malcolm Cowan | Engineer |
| | | | |
| Fremantle Media | James Sheldon | Donna Mulvey-Jones | Offline editor |
| True North | Chris Miller | Andrew Lurcuck | Offline editor |
| Lime Pictures | Thomas Davies | Bryan Kirkwood | Offline editor |
| | | | |
| Sky Production Services | Lachlan Smith | Irene Kelly | Online editor |
| The Farm Group | Stef Henley | Tam Osman | Online editor |
| Directors Cut Films | Mike Jones | Andy Nicholson | Online editor |
| Fifty Fifty | Aaron Bell | Julian Nelson | Online editor |
| | | | |
| The Farm Group | Nick Baker | Charlotte Layton | Producer |
| Framestore | Catherine Pavitt | Helen Hughes | Producer |
| Technicolor | Ben Stower | Louise Stevenson | Producer |
| | | | |
| The Farm Group | Gifty Obeng | Joshua Savary | Runner |
| Fifty Fifty | Katy Gorman | Chris Johnson | Runner |
| | | | |
| Framestore | Joseph Henson | Ross Burgess | VFX |
| The Mill | James Lee | Will MacNeil | VFX |
| Jellyfish Pictures | Fatemeh Khoshkhou | Abbey Tucker Williams | VFX |
| Milk VFX | Connor Paterson | Will Cohen | VFX |
| | | | |
| NEP | Anna Patching | Rick Poster | Woman in TECH |
| Splice Post Production | Kate Higham | John Jamieson | Woman in TECH |
| Whisper Films | Carly Brown | Sunil Patel | Woman in TECH |