South Korea is becoming an increasingly attractive co-production partner for British indies but what does the reality of such an alliance involve and what's currently hot Korea? Ann-Marie Corvin reports from the UK-Korea Creative Industries Forum.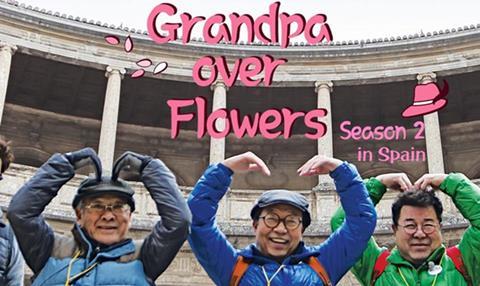 Earlier this month, a host of UK producers met their South Korean equivalents at a UKTI-backed event at the BFI Southbank to celebrate and forge closer ties between the two nations' respective creative industries.
For companies looking to expand internationally, Korea's proximity to China, its thriving and fast-moving TV formats business and its advances in 4K and CGI technology are big draws.
Pioneer Productions hooked up with local indie Paan Media last year to form joint-venture company Buzz Media to focus on 4K natural history programming, science shows and character-led access docs.
Managing director Kirstie McLure says: "Its talent base and CGI capabilities are incredible and they are way ahead of the game in terms of 4K, making it the perfect time to form a bridge between the two territories," said.
Buzz Media was formed following Pioneer and Paan's 3 x 60-minute series Treasures of the Earth for Korean broadcaster KBS. "That was our 'first date' and the aim since has been to continue to harness synergies between Korea and UK to the international market," added McLure.
She claimed that the challenges surrounding cultural differences have been handled with relative ease. When Pioneer felt that its forthcoming KBS evolution four-parter The Next Human wasn't "culturally right" for the US and UK territories, the Korean broadcaster stumped up extra reversioning finance.
Re-packaging the show included bringing on a renowned science director, interviewing more British and international scientists, and reducing the programming length from four to two hours.
The renamed international version of the show, The Evolution of US, has subsequently been pre-sold into France and will debut on the international market at MIP next month.
Korean formats
Korean formats company CJ EM has attracted a flurry of international interest thanks to a slew of proven hits, such as Grandpa Over Flowers (currently airing on NBC in the US as Better Late than Never) and The Genius Game, (described as 'Hunger Games for Brainiacs') which is being remade for the UK via ITV Studios.
In common with the Netherlands, Israel and other territories with a tradition of churning out hit entertainment formats, viewer tastes in Korea tend to be fickle and fast-moving.
"Tastes change so often that broadcasters constantly want us to produce more and more," said CJ EM head of formats Jin Woo Hwang
While this demand is good news for co-producers trying to break into the Korean market, Hwang advises that execs take time to understand the local market.
According to Hwang, the overriding theme running through Korean entertainment content is the social issues it throws into the mix. KBS' The Return of Superman, challenges Korean fathers to put in more hours of childcare as a case in point.
Another strong performer, Three Meals a Day, is a tvN cooking show that challenges two people to live in a rural village and use whatever ingredients they can find.
"Taking people used to living in a fast urbanized environment and placing them in a simpler setting at a slower pace adds a new perspective to reality," says Hwang.
Many Korean formats have been picked up by close cultural ally China, a country predicted to become the world's largest film market in the next two years.
Korea's Locus Animation Studios is one of a number of Korean firms forming joint ventures with Chinese firms, and the territory is funding 23% of the for its £8m English language 3D animation, Red Shoes and the 7 Dwarfs.
Locus Animation Studio chief executive Hong Seong-ho, said that he also admired the UK's storytelling skills and hoped to form similar partnerships with British companies.
While UK animation companies have been working with Korea and other Asian territories for many years, UK animator Tony Collingwood said that working with the Asian market was no longer a matter of farming out content to rotoscopers. "Recently generous tax incentives have made it easier to partner with Asia," he added. "But in return they are demanding to have more of a share in the IP."
In order to achieve a truly creative partnership, the Ruff Ruff Tweet and Dave producer said careful planning was required.
"Co-production workflows are crucial and pre-planning the production pipeline is everything," he said. "You need to ensure that the creative split is right and that the workload is playing to the talents and incentives of each territory and that each side is comfortable with the allocation."
South Korea: Where to go for funding
Korea Creative Content Agency (KOCCA) This amalgamation of several creative agencies supports the growth of the cultural industry and will partner firms by contributing some, but not all of the budget on locally made productions
Seoul Business Agency (SBA) Has budget to assist towards the finance on the production of local shows
GITCT The IT promotion agency also supports broadcast, digital multimedia and entertainment technology industries
Broadcasters The main co-production opportunities are edu-caster EBS; Korean pubcaster KBS and conglomerates with media divisions such as CJ Entertainment and Media will also invest
Manufacturers Toy companies sometimes invest in animated shows if they fit with their line-up. One such company is Sono Kong, a stock exchange-listed firm working in the hobby and model markets
*Information supplied by Yoon Sang-cheol, Director of SK Broadband