The British Film Commission's showcase of the UK VFX and post facilities for features and high-end TV
The UK's VFX and post-production sector is firmly established as the leading global destination for feature films and high-end TV.
The British Film Commission's (BFC) directory of VFX and post facilities helps to illustrate the breadth of talent and creative expertise in the UK, and acts as a handy reference guide.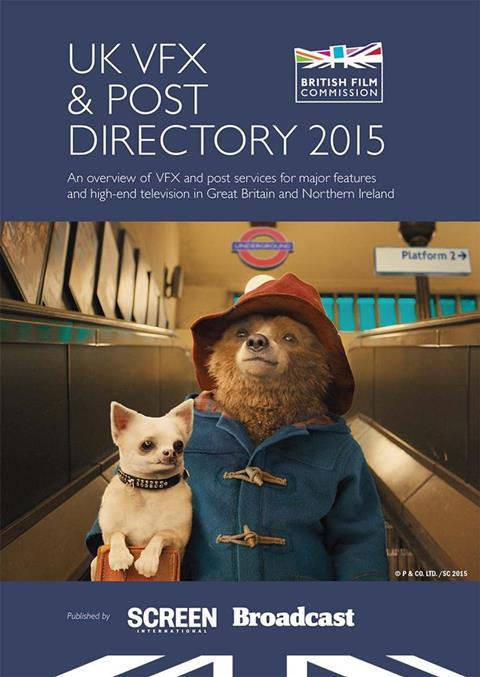 The number of recent Bafta and Oscar wins for the likes of Framestore and Double Negative is testament to the creative excellence of the VFX and post companies in the UK, which is borne out by the number of studios making films here.
From Geostorm (Warners) to The Jungle Book (Disneyfilms), films which are currently in production that are not shooting in the UK are also drawn to the UK's thriving post and VFX scene.
And the plethora of talented artists in the country has prompted established VFX firms – most notably US VFX giant Industrial Light and Magic (ILM) – to set up a facility in the UK.
It's not only the features sector that is buoyant; tax breaks for high-end TV drama have created a level of demand that has helped to further propel the VFX industry from what the British Film Commission and Film London's Adrian Wootton says was a "cottage industry" 15 years ago to its current position as a global leader.
To help showcase and promote the UK VFX and post sector the BFC is hosting an event in Los Angeles on Tuesday 9 June.
Targeting senior VFX and post execs in the US, this event will promote the UK facilities sector and tell attendees how the changes to the tax relief make the UK an even more attractive option for their production.
The event will also include a panel discussion featuring post production supervisor Emma Zee and Focus Features vice president post production Ben Urquhart.
To find out more, contact the BFC in the US on info@britishfilmcommission.org.