New DG must get indies and PSB rivals on side to tackle challenges
The BBC has begun its hunt for a new leader, seeking out someone with "demonstrable resilience" who can navigate a period of "unprecedented scrutiny". Sounds like fun, right?
If the Graham Taylor Impossible Job documentary from 1994 were to be remade in 2020, I wonder if it might follow the next DG, rather than the England football manager.
But just because it is so hard, it doesn't mean there won't be an array of highly respected candidates determined to chart the corporation's future. This is the job that sits on a different plane to all others in the British TV industry and offers female applicants the chance to make history.
Whoever is selected to navigate the major challenges – youngs deserting, powerful global rivals and an apparently poisonous political climate – will need to corral support among the public, but also the industry and other institutions, because it's striking how friendless the BBC feels at present.
The over-75s licence fee fiasco has been widely misrepresented (the BBC agreed to take on responsibility for the policy, rather than committing to maintain it), but it's still hard to imagine too many older people leaping to its defence at the moment.
Ditto the Labour party. Traditionally, if a Tory government was threatening the BBC then the Opposition would man the barricades. After a bruising election campaign, which culminated in the then shadow transport secretary claiming the corporation "played its part consciously" in Labour's defeat, it seems an unlikely defender.
Which leaves the industry. The BBC's role in supporting the creative industries and driving growth among the independent production community is indisputable. Yet its indie relations are patchy.
"The debate about the BBC is coinciding with a PSB review and it might make sense for those broadcasters to stand shoulder to shoulder"
It has spent much of the past year at loggerheads over its desire to extend the iPlayer window without stumping up more money, and producers are starting to moan about the corporation's desire for them to significantly deficit finance on almost every project.
Money is tight, but last summer Kevin Lygo revealed ITV fully funds 84% of its shows. If the BBC falls too far behind industry norms, it may suffer.
So the extent to which ITV, Channel 4 and Channel 5 might rally around the corporation will be significant. The debate about the shape, size and funding of the BBC is coinciding with a wider PSB review, and it might make sense for those broadcasters to stand shoulder to shoulder with the corporation.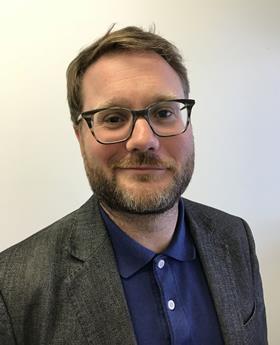 Prominence, for example, is a battle they can all get behind, and I sense the other PSBs understand that tugging at the threads of the BBC could lead to the whole ecosystem unravelling. Whoever ends up leading the BBC should launch a charm offensive towards its closest broadcasting rivals.
Chris Curtis is the editor in chief of Broadcast