Sponsored content
Find out more
With addressable ads gaining a foothold in TV, our roundtable panel discuss how the medium can complement linear campaigns and grow TV as a whole
Addressable TV will grow its market share from 1% to about 30% of total TV advertising spend in the UK by 2022, according to media agency Mindshare.

The technology allows broadcasters to insert tailored commercials into ad slots, targeting individuals using data such as age, gender, demographic and geo-location.
Addressable TV promises pinpoint precision and improved post-campaign data. However, there are several barriers to overcome before it can steal a march on traditional linear advertising. There's a need for a single measurement currency, improved broadcaster collaboration and a shift in mindset to encourage more traditional clients to invest.
TalkTalk is among the brands that has begun testing addressable TV. It worked with Finecast and its planning agency, M/Six, to test the medium.
For this roundtable, execs from the companies discuss how clients are using addressable ads, the impact on their businesses, the state of the market and the challenges.
WHAT IS THE CURRENT DRAW FOR BRANDS IN SHIFTING MEDIA SPEND FROM LINEAR TO ADDRESSABLE TV ADS?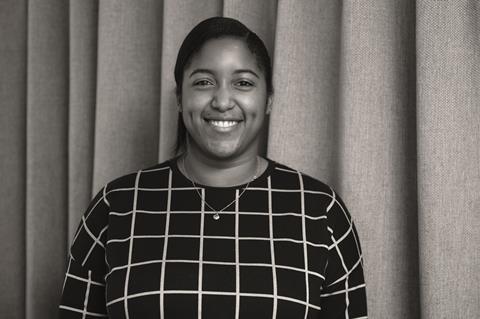 TAJAH BROWN From our perspective, it's about testing the balance between broad reach and targeting the right prospects for TalkTalk, but it depends on your campaign objectives.
Linear is great for awareness and making sure everyone gets to see the messaging, but we want to drive consideration [a metric measuring purchase intent] too.
Addressable has allowed us to be bespoke with our creative and talk to specific audiences, whereas with traditional TV, we have to be quite broad to ensure it's relevant to everyone.
Consideration is our big push, so the more bespoke and tailored we can be, the better.
KRISTIAN CLAXTON Linear is still a great place to tell stories en masse, and addressable TV can complement it.
Addressable is something where use cases are quite varied, but if brands have reduced or constrained budgets, understanding the audience they are targeting makes every pound work harder compared with linear.
HEATHER COLEMAN The challenge with linear is that most of the growth is coming from older audiences – younger audiences aren't returning to linear TV.
It's a balance for planning – for big brand campaigns we'd use linear for the mass reach, but best-use cases for addressable TV are for adding incremental reach, identifying audiences and delivering extra frequency based on factors like location, demographic and so on.
WHAT IS THE CURRENT STATE OF THE ADDRESSABLE MARKET?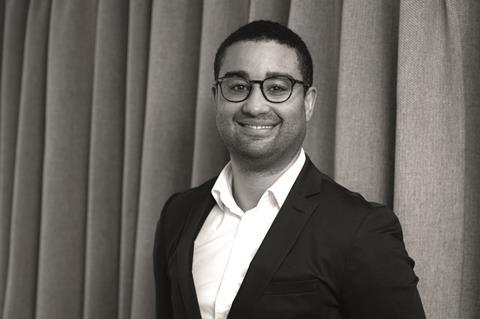 KC For us, addressable is, for the most part, currently limited to on-demand. The linear space is more complex because there is a smorgasbord of technology and no consistent integration standards in place, so getting access requires a lot of time, people and financial resource.
We will increasingly move into the linear world next year and we'll start to see the market grow as a whole. ITV has been making a lot of noise and Channel 4 has been quite aggressive too.
All the broadcasters are exploring the effectiveness of addressable in linear, which represents a big piece of the addressable TV opportunity.
HC The broadcasters need to collaborate more and decide what will work for the future of linear TV. The obvious routes for broadcaster collaboration are with Sky and Virgin. The current challenge with Sky's programmatic Ad Smart technology is that it's only Sky inventory and for it to be scalable, ITV or Channel 4 need to come in.
HOW ARE ADVERTISERS MEASURING THE SUCCESS OF ADDRESSABLE CAMPAIGNS?
TB On a topline level, it's through reaching the right prospects at the right time and the impact this has. There are options emerging in how we measure brand metrics. It's been difficult in the past to see whether campaigns deliver results such as a sales uplift, but that's changing.
KC In the absence of a single currency for measurement, it's increasingly important for us to find ways to show success. Kantar has helped us build out a custom panel via Lightspeed, which comprises 250,000 panellists in the UK.
We work with brands and agencies to develop surveys that help to create an understanding of brand health and effectiveness shifts. We've delivered more than 60 of these so far to demonstrate the effectiveness of addressable TV, as we want clients to join Finecast on this new journey.
In aggregate, the Finecast-exposed audience is 60% more likely to recall seeing the advert versus the control audience, and 72% more likely to consider purchasing the products/services from advertisers who executed Finecast campaigns. We have also been able to compile norms associated with investment by vertical advertising categories.
HC Through Finecast we ran a study at the end of each campaign, so we're measuring success in a bespoke way, according to objectives. On previous addressable-TV campaigns, we've seen success in achieving uplifts in brand awareness and we have been able to prove cost-efficient incremental reach.
WHAT IMPACT IS BARB'S PROJECT DOVETAIL, WHICH MEASURES VIEWING FIGURES ACROSS MULTIPLE SCREENS, GOING TO HAVE ON SHIFTING AD SPEND INTO ON-DEMAND?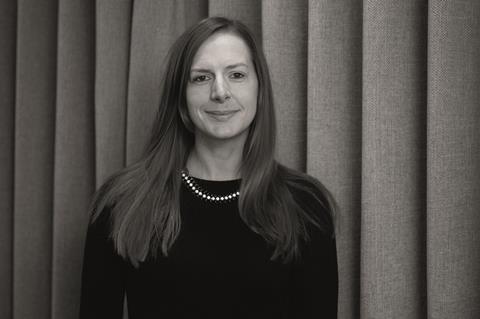 HC It still has many limitations. Yes, it's bringing in mobile, laptop and tablet viewing, but the connected-TV viewing isn't fully complete. Without that large piece, we can't rely on Dovetail to deliver commercial cross-screen measurement.
KC The challenge with Dovetail is that it's only capturing reach across all the small screens [mobile, PC/laptop and tablets]. It's a great start, but if you speak to anyone in the industry, they'll tell you 60-70% of VoD viewing is on the big screen, so it is not yet fit for purpose.
This is an incredibly complex problem to solve and with Barb's expertise, we will get where we need to be.
HC Dovetail will be the last tick in the box, but the industry has already ticked off a lot in terms of effectiveness and measurement.
We're in a place now where we can plan to use more data than just Barb, whether it's first-party data from our brands or spend data from Mastercard. That's a revolution for TV planning.
CAN THE DATA AND TARGETING OPPORTUNITIES AFFORDED BY ADDRESSABLE HELP THE WIDER TV ECOSYSTEM COMPETE WITH PLATFORMS LIKE GOOGLE AND FACEBOOK FOR BRAND BUDGETS?
KC It's a huge growth opportunity for TV. If you look at Facebook and Google's client make-up, about 50% are local or SME businesses – budgets that TV has historically never been able to tap into because it didn't have the targeting abilities to offer them. Now those advertisers have access to a more targeted way of buying TV for the first time.
HC Clients with smaller budgets have been using addressable as a testing bed to invest in TV campaigns. It's exciting for brands that are just establishing to tap into all the things TV is great for – like brand building or creating an emotional connection.
THE PANEL
M/SIX is a media planning and buying agency and a division of Group M. It represents clients including JustEat, News UK, TalkTalk and Toyota.
FINECAST is a cross-broadcaster solution that provides clients with a single entry point to target advertising across Channel 4, Channel 5, ITV, STV, Sky, Virgin Media and BT's YouView, among others.
TALKTALK is a UK consumer and B2B telecoms firm. It recently ran its first addressable TV ads as part of its 'Fairer Broadband for Everyone' campaign, which harnessed Finecast's mosaic data to target specific customer groups.
TB Social videos are getting shorter and it's getting harder to land the message, whereas TV offers an opportunity to push a message in a long-form, high-quality environment with more viewers watching to the end.
KC We're trying to learn from digital and from social and that means embracing technology to make advertising more efficient, and embracing data to make it more targetable and measurable. But I don't think TV will operate in the super-niche, super-targeted world of digital. The power of TV is storytelling at scale.
WHAT CHALLENGES DO BRANDS NEED TO OVERCOME TO FULLY INVEST IN ADDRESSABLE TV?
TB Competition from other media channels, targeting and how we can move the needle when it comes to brand perception and consideration. It's a bit of each, but we're comparing channels as best we can to see which one works for our objectives; we have a test-and-learn mentality and are open to investing where we see results.
KC The elephant in the room is measurement. As much as we shift the focus to effectiveness, there are still big FMCG [fast-moving consumer goods] brands that operate on the principle of reach and how reach translates into sales.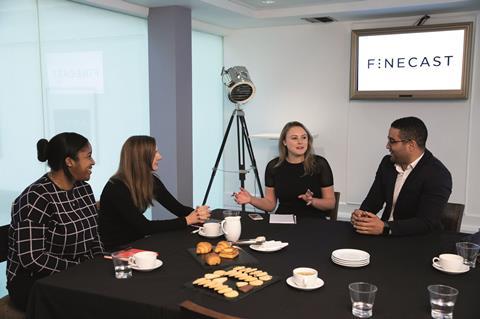 Price and education are also barriers, because addressable can appear more expensive versus traditional TV advertising, but when you get into the weeds, it's logical and easy to substantiate to marketers.
HC Brands need to redefine what 'digital' means and see the TV screen as a digital screen. No longer a 'one-size-fits-all' medium reserved for big brands, there are opportunities for all brands.
We are getting better as an industry in educating our clients, but there is still more to be done in this innovative, emerging space.