Sponsored content
Find out more
How the Production Guild of Great Britain is adapting to improve representation and strengthen skills for production professionals
As the UK industry continues to gain an even stronger position in the global production marketplace, navigating the challenges of the last 15 months, The Production Guild of Great Britain (PGGB) – the UK's leading membership body for those working in film and High-End TV (HETV) production – has been quick to adapt.
With plans to increase its presence in the nations and regions, a first Diversity and Inclusion Action Group producer, Jivan Mann, appointed and the new #MI21 (Mission Inclusion) programme gaining momentum with the launch of its inaugural mentoring scheme, the Guild has powered through the first half of 2021 with a strong roster of progressive initiatives aimed at improving representation and strengthening skills in the UK's production workforce.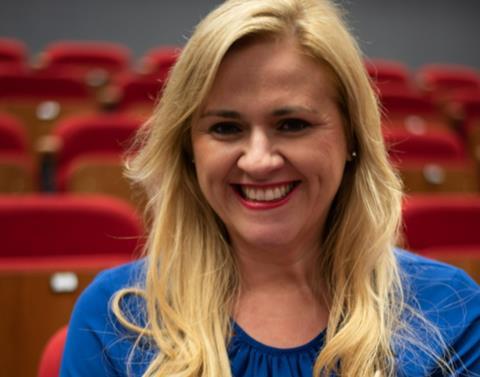 Almost a year on from taking the reins at PGGB, chief executive Lyndsay Duthie is reflective about the high stakes period PGGB's membership has weathered. "Working remotely, often overnight across differing time zones, was an evolution for all of us, even more so for productions relying on large teams working closely together, but we did it and we thrived," she says.
"The latest BFI figures show more than £2.34bn was spent on film and HETV in the last quarter – that's truly incredible. Now it's about taking that success forward and building on it, whilst doing all we can to make sure ours is an inclusive workplace that reflects the industry right across the UK."
Formal partnership
The professional training PGGB is widely known for and the approach of its new Diversity and Inclusion Action Group in shaping meaningful interventions from the ground upwards to improve representation in a range of production fields, has this year led to a formal partnership being forged with the British Film Commission to support its delivery of the UK's Stage Space Support & Development Strategy.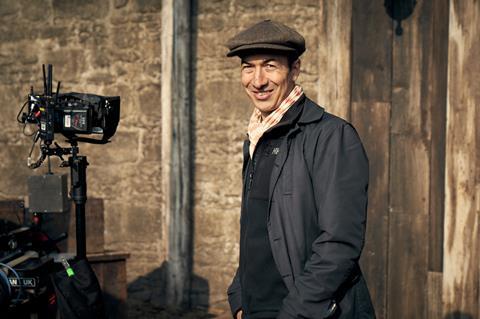 PGGB chair Alex Boden spent the first lockdown completing post-production on Netflix series Cursed and this year in Japan producing upcoming HBO Max crime drama Tokyo Vice. He is positive about the strong cohesion between PGGB and its industry partners.
"Emerging from a challenging period prompts renewed focus," says Boden. "PGGB priorities include building an agile workforce, keeping training targeted at what's needed on the ground and widening access.
"We're joining forces with other industry players who are willing to explore the opportunities and tackle the challenges as they arise – our Covid supervisor training is a great example of this. We are now establishing exciting new partnerships that will equip our organisation and our members even better for the future.
"For the many PGGB members that worked on No Time to Die, the release will represent moving forward" - Andrew Noakes
He says it's also important to recognise how roles such as post-production supervisor (PPS) are evolving and taking on new prominence, especially on HETV productions with big budgets and tight delivery deadlines.
"The PPS is an important position that carries a responsibility similar to the line producer in helping the director realise their vision and enabling the producer and studio to deliver the production on time and on budget. We are recognising these evolutions and will target our support accordingly."
The big screen implications that Covid-19 presented for PGGB vice chair Andrew Noakes' latest credit have been well documented. No Time to Die, starring Daniel Craig, is now set for a 30 September 2021 UK release (eight days before its US release) and the Bond co-producer believes the British premiere will be a significant milestone.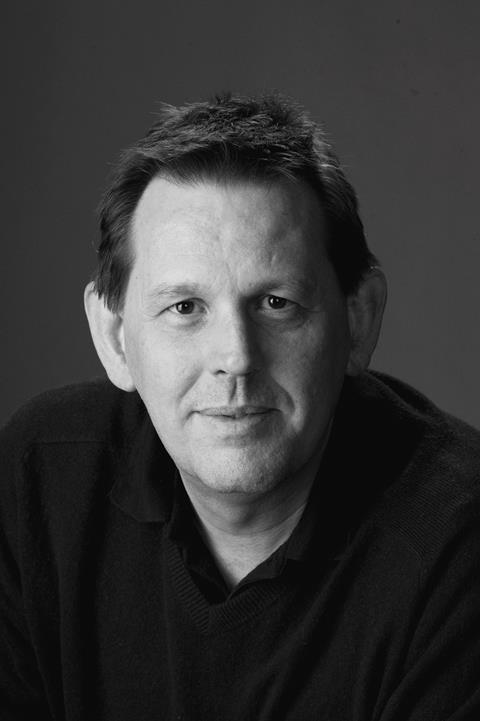 "For the many PGGB members that worked on No Time to Die, the release will represent moving forward," he says. "The 007 brand is iconic for audiences but it also does a great job in representing the excellent standard of work generated by British crew around the world.
"Much has been made of audience anticipation and questions around windows that the pandemic has prompted, but it will be a meaningful moment when we can finally appreciate the inventiveness and skill that went into the making of the film."
Nations and regions
Many of those members work across both features and HETV, and more of the latter than ever before are looking to the nations and regions to shoot. With expansions confirmed for regional facilities such as Bristol's Bottle Yard Studios and Liverpool's Littlewoods Studios, a rising number of untapped spaces in other parts of the UK are also welcoming filming.
After producing one of the first dramas to move out of the starting blocks post-lockdown, Sky 1's Roald & Beatrix: The Tail of the Curious Mouse, PGGB vice chair Debbie Vertue of producer Hartswood Films is now in production on two new dramas – The Devil's Hour for Amazon Studios and Inside Man for BBC and Netflix – both filming in Hampshire.
"We've never seen greater demand for our members, our availability service is requested several times a day and the production forecast is extremely bright for the year ahead" - Lyndsay Duthie
"Two brand new stages in Farnborough have been built this year by Stage Fifty and we're really honoured to be the first productions working in them," says Vertue. "Covid has brought new and often unwelcome challenges, not least crew shortages due to the volume of content in production this year, and it's led to unbelievably high costs and constant workarounds, but we're an industry of problem solvers so we're finding new solutions every day to make sure the quality stays on the screen and our cast and crew keep safe."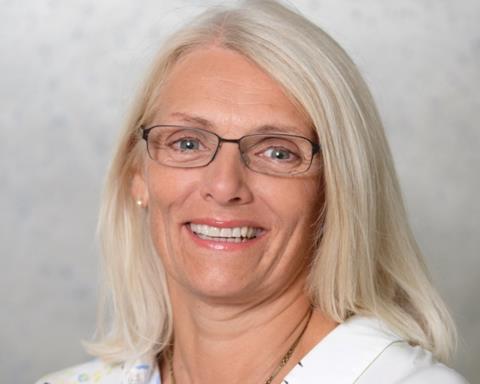 Looking to the next six months, Duthie remains hopeful. "Taking on this chief executive role in the midst of the pandemic and Brexit was always going to be interesting, but one thing Covid has taught me is to try not to take stability for granted.
She says the increased need for information sharing and togetherness across the industry has solidified the importance of PGGB's work. "We've never seen greater demand for our members, our availability service is requested several times a day and the production forecast is extremely bright for the year ahead," she adds.
"We can only become stronger together, and as we grow PGGB we're able to amplify that crucial voice representing the interests of our members. There are still, however, far too many people that I have only met in screen form, so real-life interaction will add a whole new dimension that I'm personally looking forward to!"
To find out how becoming a member of the Production Guild of Great Britain could benefit you, visit https://productionguild.com/join-us/membership-information.