The Mission Inclusion programme aims to empower production personnel to expand their networks and ensure they are hiring diverse production teams.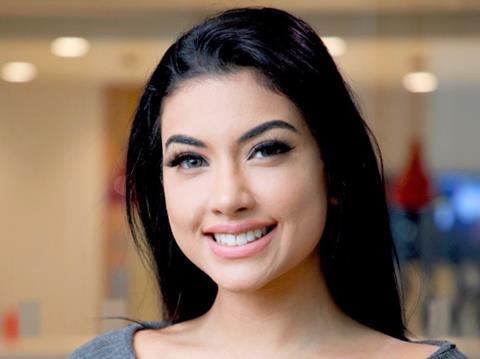 Recently appointed Production Guild of Great Britain (PGGB) diversity and inclusion action group producer, Jivan Mann, is to lead its Mission Inclusion programme.
Mann arrives at the PGGB from Ernst & Young, where she had been diversity and inclusion lead since 2019. She had worked in HR for Channel 4 and the BBC prior to that. She said: "I'm really pleased to be joining the PGGB team at this pivotal time. The Mission Inclusion Programme proactively places diversity and inclusion at the heart of the Guild's support for the UK's film and TV workforce, I'm excited to be taking it forward in my new role."
The PGGB is partnering with the British Film Commission (BFC) to increase access to diverse and experienced crew. £100,000 is being invested by the latter into the Mission Inclusion scheme, which comes from the £4.8 million in extra funding that has been awarded to the BFC by the government.
Also titled #MI21, the programme will complement the partnership's equality, diversity and inclusion priorities. The investment will also fund targeted training cohorts for specific production roles identified by the BFC as priorities for support.
The targeted training courses will be Budget Training for senior location managers and junior location managers, to support professionals stepping up to a senior level, as well as Production Coordinator Training and Production Secretary Training for professionals working on high-end TV and large-scale US dramas made in the UK.
Mission Inclusion will include a full schedule of masterclasses with leading diverse talent and campaigners to widen industry awareness of how to embed diversity and inclusion principles in production teams. In addition, virtual and in-person networking events will bring decision makers face-to-face with diverse talent.
PGGB diversity and inclusion-related resources available to members will be expanded, adding best practice materials and toolkits, and official partnerships with UK and US databases of underrepresented talent are to be explored and new research exploring film and television hiring practices is under discussion.
PGGB CEO, Professor Lyndsay Duthie, said: "We're delighted to partner with the British Film Commission to deliver key measures to improve diversity and inclusion behind the camera. We want to even the playing field in all areas of the production office. Our Diversity and Inclusion Action Group draws on lived experience to shape the #MI21 interventions and it is fantastic to welcome Jivan on board to take this forward. We're also excited to be delivering bespoke training for specific roles identified by BFC."
Samantha Perahia MBE, head of production UK, BFC, added: "The UK offers universally recognised and respected talent in-front-of, and behind-the-camera, and access to appropriately experienced crew must be a key component of any stage space project. We're delighted to draw on PGGB's experience to bolster this and to drive diversity and inclusion in all areas of production. This is a priority for all BFC's Stage Space Support and Development interventions, helping to power world-class film and TV production as additional stage space continues to come online in all four Nations of the UK."