Sponsored content
Find out more
Screen Scotland's new Broadcast Content Fund has been created to shoulder some of the financial risk and aid the development of TV projects in the nation
Screen Scotland, the new name and identity for Scotland's unique public sector and industry partnership, is ramping up support for TV projects with the launch of its Broadcast Content Fund.
Dedicated to development and production funding for broadcast projects by eligible Scottish production companies, the fund aims to help the sustainable growth of Scotland's broadcast production sector, encouraging the development of new projects, the scaling up of already established activities and the production of commissioned programmes.
With an allocation of $3.9m (£3m) for the 2018/19 period, the fund is live and prioritising projects with the potential to build companies of scale, reflect or promote Scottish culture, creativity and diversity, as well as projects that offer signifi cant opportunities to people under-represented in the screen sector.
"It's about priming that nursery slope of development in the hope that the quality comes out at the other end and creates more demand for the content coming out of Scotland"
Robbie Allen, Screen Scotland
Funds are allocated on a project-by-project basis, with development cash repaid only if a project goes into production. Production awards will be an equity investment, recouped pro rata and pari passu with other third-party investors.
The fund has also set up a 'locked-box' mechanism similar to the one used by independent film producers. This means any money the fund recoups for its investment has a corridor to go to the producer to be used for more development, production or staff training.
Screen Scotland senior screen executive Robbie Allen says now the fund is live, the real work starts: "There is a perfect storm of opportunity and a changing market means there is huge opportunity for Scottish broadcast content producers."
BUOYANT MARKET
The potential for broadcast content – including streaming content – is bolstered by a buoyant UK-wide marketplace and an uptick in potential international partners.
The Broadcast Content Fund accepts applications for all genres of broadcast content – including streaming, factual and scripted programming – where there is a clear and demonstrable need for public funding.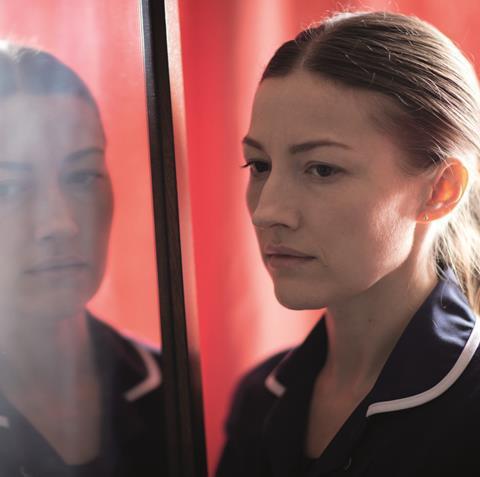 Working closely with high-profile industry representatives, Screen Scotland has identified the need to shoulder some of the financial risk in TV content development.
It is an area the new fund is targeting in its first year in Scotland. "We have to put more into development," says Allen. "It's about priming that nursery slope of development in the hope that the quality comes out at the other end and creates more demand for the content coming out of Scotland.
"The fund will push a lot of the money into broadcast and streaming content development in its first year as companies, commissioners and producers get used to working with it."
It's understood that there are different approaches to development across different genres.
Allen says: "Scripted content producers have a similar model to indie film-makers – they take an idea, some underlying material and put together a package with a writer, create scripts and put together a series bible to try to get broadcaster interest. In contrast, companies developing entertainment, factual and specialist content tend to throw a lot of ideas at the wall and see which one sticks."
Naturally, broadcasters only pay to develop the ones that stick. "We will listen to companies and work with them to enhance their development capabilities," says Allen.
"We will ensure that the offer across development and production is appropriate, flexible and focused solely on their success and the success of the wider sector."